Introduction
Seattle is a technological town that has seen the birth of most leading tech companies such as Amazon and Microsoft emerge since the 1980s.  The city is a home to biotechnological companies, internet companies, and software companies which have led to increases in city population. In fact, in July 2016, Seattle was ranked as the fastest-growing major city in the U.S with an annual growth rate of 3.1%. This research will analyze the market and supply of Seattle's Real Estate office and give insights that would be relevant to the user of the study.
Need a
custom paper ASAP?
We can do it today.
Tailored to your instructions. 0% plagiarism.
Identification of Sub-Markets
According to the REIS Report on Seattle, the Seattle office market is composed of five submarkets: Central Seattle, Kirkland/Redmond/Bothell, Northend/Snohomish County, Bellevue/Issaquah and Renton/Kent/Southend. The greatest supply of those five can be found in Central Seattle followed by Bellevue/Issaquah, Renton/Kent/Southend, Kirkland/Redmond/Bothell, and Northend/Snohomish County in that order.
Inventory
Evidently, Seattle office market has a total of 141.82 million square feet of office space. In this case, the principal supplier being Central Seattle with 63.32 million square feet of net rental office space. Bellevue is second with 42.02 million, Renton with 16.89 million, Kirkland 10.71 million, and lastly Northend 8.86 million.  Central Seattle has benefitted from companies that are choosing Seattle as their largest supply of offices.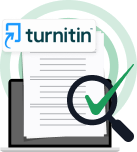 We can write
your paper for you
For instance, Amazon with office space of 8.1 million square feet has most of its offices in Central Seattle. Furthermore, the growing population in the metropolitan areas has also led the increase in demand for office space in central Seattle. A further breakdown of the 141.82 million total square feet of commercial office space, 50% or 71.38 million square feet is class A, 43% or approximately 61.83 million square feet is class B, with remaining 7% or about 8.7 million square feet is class C.
Construction Trends 2000-2017 and Expected Construction 2018-2020
Construction trends in Seattle region indicate that majority of construction lies within Central Seattle followed distantly by Kirkland. In particular, there is 3.7 million SF of office under construction in Seattle region. In this case, there is 2.8 million SF of office space in central Seattle, 426,000 SF office space in Kirkland, 354,000 SF in Bellevue, 160,000 in Northend and 65,000 in Renton. It is worth noting that pre-leasing increased in the under-construction area to 63%. Growth in construction in Seattle's CBD is attributed to the booming job growth and ever-rising population.
Get
a brand-new guide
on essay writing
Everything you need to get A+ this semester!
The download will start within seconds. Good luck!
Download
In particular, construction has been on an increase from 2000 to 2017 with over 2 million of SF of supply in the year 2017 and 735,000 scheduled for completion at the end of the year. The Kirkland submarket is also expected to deliver up to 400,000 SF of office space. Demolition of Amazon existing retail space is underway after confirmation in order to pave the way for the lease of 722,000 SF office portion. In fact, considering the limited amount of expected space under construction, there is the little potential of over-supply in future.
Vacancy Trends 2000-2017 and Expected Vacancy Trends 2018-2020
The vacancy rate has been around 13% for the better part of the decade. However, during the economic depression of 2008, the vacancy rate rose up to 20% and then came down in the following year to 16%. In "Cultural Superstitions and Residential Real Estate Prices: Transaction-level Evidence from the US Housing Market," the authors argue Job growth influenced by the growth of local tech sector led to increased demand for the office space.
However, the 2017 vacancy stood at 10.4% considered to be below the national level of 12.4%.  Vacancy remains low as demand increases the rental rates by a small margin across all property classes.  However, in future vacancy rate is expected to drop following the announcement by Amazon to have an alternative Head Quarter set in Seattle. In Kirkland sub-market after Amazon moved into new offices vacancy rate reduced by 5.6%.  In particular, 929 offices Tower in Bellevue increased the number of new leases on in the last quarter of 2017 resulting in a drop of average vacancy rate to 12%. The planned 800,000 SF office building next to Bellevue Transit Center will increase the vacancy rate in the year 2020.
Deadlines from 1 hour
Get
A+ help
with any paper
Absorption Trends 2000-2017 and Expected Net Absorption 2018-2020
From the graph above, it is evident that absorption in Seattle office market has been trending positively for from 2010 to 2017. It was only in 2002 that net absorption was in negatives. For example, in 2002 net absorption dropped beyond -1.3million SF. The highest year of net office absorption in Seattle was 2000 with 4.3million SF. In 2006 and 2016 had high net absorption with 2.7million FS and 2 million FS respectively. However, Q5 net absorption of  3.2million FS is the most lag positive quarter since 2000 indicating an increase in demand for offices space. However, in Seattle submarket net absorption was 664,468 SF more than the performance of previous quarters. The increase is attributed to 93% occupancy to four buildings that were delivered.
Industry Groups that are Key Drivers of Office Demand
It is argued that the economic growth trajectory of Seattle is promising there is no indication of a slowdown in the Seattle office market. The economic flourish of the tech industry as seen in the first quarter of 2016 continues despite national economic recovery being question. For instance, Amazon, Google, Wave Broadband and Tableau software announced significant new leases. In this case, Bellevue submarket had REI retail leasing space in two locations.
Get your paper done
on time by an expert in your field.

On the other hand, Saltchuk a shipping and logistics company leased Seattle's Pioneer Square in the newly started building. In fact, in U.S Seattle is the hottest tech office market besides Silicon Valley in the recent report ranking top tech towns. For example, in the year 2016, 2.5million square feet of office space was leased in Seattle-Bellevue by Tech companies compared to Silicon Valley that had 3.9 million square feet. Furthermore, homegrown companies such as Amazon and Microsoft have been behind the growth of Seattle office space market with the contribution of at least 80 firms well-known tech brands. Considering the companies from outside Seattle, as well as the cost of living, it is evident that Seattle is the fourth best tech market falling behind Silicon Valley, Austin, San Fransisco.
Seattle area prides in the fact that it is home to the Lake Union, Bellevue and Downtown Seattle which are among top six most active neighborhoods in U.S.A yet they don't figure anywhere among top 30 most expensive office markets. In accordance with Amazon broadens its terrain, affordability, and availability of talent pool make Seattle more attractive to the many companies outside Seattle. For instance, office rent in Francisco Bay Area is 55% more expensive than Seattle-area neighborhoods.
Asking Rents Trends 2000-2017 and Expected asking rent 2018-2020
Asking rent in Seattle metropolitan has been on the rise ever since 2010. In 2016 the market average rose to $35.2 per square-foot from a low of $28.64 per-square-foot in 2010. In the last quarter of 2017 asking rent further rose to $36.55. According to Data Mining Analysis and Predictions of Real Estate Prices, despite Seattle metropolitan experiencing high rental cost increase in lease rates was reported across all office classes for four years from 2012. Central Seattle and Kirkland submarkets saw the highest increase in rents.
Essay writing service:
Excellent quality
100% Turnitin-safe
Affordable prices
Nevertheless, across Seattle, regional rental rates are on the increase with the recent rise in tertiary and secondary locations experiencing availability.  In fact, the increase in the rent is projected to keep increasing since the growing small businesses are expected to generate more demand for office space making vacancy to fall over the next few years.  In addition, Seattle market is expected moderate once new spaces are opened leading to scrambling for spaces by a small number of major tenants.
Under Construction, Proposed and Planned Office Development
Several major projects are under construction in Seattle region. For example, 6.76 million SF in Central Seattle and Northend and 750,000 SF in Kirkland and Renton are all underway. In fact, 63% of all under-construction space is under pre-lease. Currently, there are a total of 20 offices under construction. 15 of this projects are in the Seattle CBD, one in Renton and one in Kirkland. However, thirteen of this projects are speculative.
The Group Health building in Renton was the final building to be opened in the third quarter of 2017. However, three buildings are expected to be opened before the end of the year namely: F5 Tower and Madison Centre in Central Seattle and 9th & Thomas in Southend region. In the third quarter of 2017, Martin Selig's 3rd together with Lenora mixed-use tower was the only new starts. However, 176,500 SF of Martin Selig's 3rd was already pre-leased by WeWork which is expected to be complete by early 2020.
Need a
custom paper ASAP?
We can do it today.
Tailored to your instructions. 0% plagiarism.
According to Technology vs. Commercial Real Estate, the authors argue that buildings currently under construction in Seattle region total up to 6.16 million SF but still, 2.7 million of the total is available. Seattle central expects the start of a 58-story office building in Rainier Square in 2020. Although, there is still the little potential of over-supply since there is less amount of speculative space under consideration.
To sum it up, Seattle is one of most attractive tech office market in the U.S, and the fastest growing city in U.S. Although, towns like Indianapolis, New Jersey, Nashville and San Diego also share the pie of tech companies' growth.
Did you like this sample?
Das, Prashant, and Jonathan A. Wiley. "Determinants of premia for energy-efficient design in the office market." Journal of Property Research 31, no. 1 (2014): 64-86.
Gan, Victor, Vaishali Agarwal, and Ben Kim. "Data Mining Analysis and Predictions of Real Estate Prices." Issues in Information System 16 (2015): 30-36.
Humphreys, Brad R., Adam Nowak, and Yang Zhou. "Cultural Superstitions and Residential Real Estate Prices: Transaction-level Evidence from the US Housing Market." (2016).
Kaufman, Leslie. "Amazon broadens its terrain." The New York Times (2013).
Roy, Sanjit Kumar, and Rajdeep Charaborti. "Case Study 5: Amazon. in: Surviving in a Jungle." In Services Marketing Cases in Emerging Markets, pp. 45-59. Springer International Publishing, 2017.
Simons, Robert, Spenser Robinson, and Eunkyu Lee. "Green office buildings: a qualitative exploration of green office building attributes." Journal of Sustainable Real Estate 6, no. 2 (2014): 211-232.
Shulman, David, and UCLA Anderson Forecast. "Technology vs. Commercial Real Estate."(2014).