Chapter One: Introduction
Current humanitarian financing structure
Billat (2015, 6) reveals that the traditional structure of humanitarian aid has normally constituted of countries that are members of the Development Assistance Committee from the Organization for Economic Cooperation and Development's Development Assistance Committee (OECD-DAC). These country members constitute of the European Union (EU) and 28 other governments particularly of western status. The results has been a grave imbalance characterizing the international humanitarian system owing to the locked circles comprising of western humanitarian donors. The locked nature of the OECD-DAC circles, countries such as Saudi Arabia, China, Brazil, or Russia never participate in the international humanitarian system. For the non-Western humanitarian potential donors, there seems not to exist any form of a meeting ground to deliberate on technical and normative elements of the international humanitarian assistance. The lack of common ground seems to undermine the various traditions and approaches to humanitarian aid, while opening the doors of uncoordinated donorship. Uncoordinated donorship appears to cause duplications, inefficiencies and other gaps in humanitarian responses. With changing times, the traditional donors should understand that there lacks justification in exclusion of the emerging non-western donors from the humanitarian fora. Furthermore, the low coordination levels between non-Western and traditional donors is highly likely to undermine current reform efforts of the humanitarian system. Moreover, low coordination between non-Western and traditional donors could hamper the development of a highly effective and universal humanitarian system. The result is a seriously imbalanced international humanitarian system that is increasingly facing an existential crisis. For the current system, the time-tested tools, capacities, and funds have seen the system succumb to the broad malaise and never delivering. For instance, questions about the current humanitarian system have been raised following the recent crisis evident in Pakistan, Somalia, Haiti, and other existing emergencies in South Sudan, and Central African Republic. These crisis critique the very foundations of humanitarianism and the basis of the galaxy institutions in pursuit of humanitarian goals. Additionally, numerous crisis today seem to be intractable in nature while humanitarian action is instrumentally used to cover up for political failures of the international community (Holmes 2007). Covering up the failures of the international community is as a result of the growing realization that the humanitarian system is currently unfit to meet its original intentions, and the growing realization that the objectives, aim, and purpose of the international humanitarian system are not what they should be.
Structure of non-western donors
The seemingly distorted purpose of the current humanitarian system can be attributed to the increasingly multi-polar world. The multi-polarity of the world seems to insert pressure on the current humanitarian funding resulting in unmet financing. In 2013, the United Nations' appeal for humanitarian funding was characterized by unmet financing needs (Stirk 2014, 3). Consequently, there was need to go beyond the government and other humanitarian funding sources to fill the unmet humanitarian financing gap. Furthermore, Binder and Meier (2011) argue that the voices of donors from Africa, Asia, and America have confidently increased the demand for their own space in the provision of aid. Additionally, there is an increasing contest in the role of North America and Europe in foreign assistance owing to economic decline, discourses in domestic politics, and crippling debt. As a result, it seems increasingly impossible to ignore non-western donors. According to Billat (2015, 6), there currently exists two forms of non-western donors. First the BRICS constituting of Brazil, Russia, India, China, and South-Africa. The second category constitute of Gulf donors well known as the six countries constituting of the Gulf Cooperation Council or GCC. While the Gulf States dominate in the non-DAC donors, Saudi Arabia leads the Gulf donors since 2000-2010 except in 2004 and 2009 when the United Arab Emirates or UAE led the list. The four major GCC non-DAC donors are Saudi Arabia, UAE, Kuwait, and Qatar. Oman and Bahrein are yet to get to that list as top non-DAC donors. Though the Gulf States are not new donors per se, as they have been active since independence from the British Empire, the combined humanitarian aid contribution for UAE, Kuwait, and Saudi Arabia has been 1.5% of their Gross National Income between the year 1973 and 2008.
Statement of the Problem
To improve the financial deficit in humanitarian field, non-western donors should be incorporated in humanitarian system. 
According to the High-Level Panel on Humanitarian Financing Report to the Secretary General (World Humanitarian Summit 2016, vi), the world today is characterized by people devastated by natural disasters and wars. Consequently, there is need for life-saving assistance to the affected persons. With over 125 million in need of assistance, the global spending is approximately $25billion. However, there exists a funding gap for humanitarian action of close to $15 billion since the traditional funding fails to keep pace with the increasing humanitarian need in the world.
United Nations Office for the Coordination of Humanitarian Affairs (UNOCHA) (2017) argues that in 2018, humanitarian needs will be majorly driven by conflict with natural disasters leading the need for emergency aid. On the overall, approximately 135 million persons across the world will require humanitarian assistance and protection. However, UNOCHA reveals that only about 90.9 million persons will receive aid owing to deficits in funding.
Get
a brand-new guide
on essay writing
Everything you need to get A+ this semester!
The download will start within seconds. Good luck!
Download
Closing the humanitarian financing gap does not translate to accepting new sources of finance. World Vision International (2015, n.p) highlights that the current form of humanitarian system is founded on a setup that reflects the wishes and needs of International Organizations and Western donors. However, with the emergence of new donors especially from Asia, there is need for changes on the existing funding mechanism where one-size-fits-all. The emergent donors require and follow variant geographic and strategic interests that they believe are a better reflection of local opportunities and contexts. 
Non-western donors are now taking part in the humanitarian action globally (Binder and Meier 2011, 1135). Their growing prominence creates lots of questions regarding the future of humanitarian action. One of the questions is the contribution of non-western donors like India and Brazil in improving humanitarian funding. It is also important to understand whether there should be expectations on the further regionalization of humanitarian action led by regional powers. 
Theoretical Framework
This research is broadly involved with the documentation and discussion of the role of non-western donors in improving humanitarian funding globally. In order to aid the reflection, there is need for a theoretical framework. The research explores humanitarianism definition, humanitarianism deconstruction, and inclusion of new donors in the humanitarian discourse. 
Research Methodology 
To evaluate the research question, a qualitative critical review of literature was used. Data collection was done and various sources were identified through online search engines such as Google Scholar and online research on websites such as United Nations, and other International non-Governmental Organizations. The selected research was because of its relevance to the topic and research keywords including but not limited to 'humanitarian funding', 'non-western donors', and 'emergency response' among others.
Much of the literature is obtained from peer reviewed, government, and institutional sources that are credible for academic use. No other research method has been used to gather supplementary data. This is because the research was done under limited time that could not allow for sufficient collection and preparation of primary data. The identified data was analysed with the aim of yielding a comprehensive review regarding humanitarian funding and the role of non-donors.
Scope and Limitations
The nature of this study is descriptive. The focus is on the improvement of humanitarian funding through the inclusion of non-western donor funding. The primary data collection method was qualitative research to determine the sources with content relevant to the topic.
Significance of the Study
The results of the study will assist in the understanding of the role of non-Western donors in filling the financing gap in the current humanitarian system. This study will also provide new directions for further studies such as those seeking to understand how to measure the assistance from non-Western donors especially where humanitarian funding is done in kind. The study also hopes to raise awareness of academics, and governments to value the contribution of non-Western donors in managing humanitarian crisis.
Need a
custom paper ASAP?
We can do it today.
Tailored to your instructions. 0% plagiarism.
Chapter two: Literature Review 
Background of the Study 
To improve the financial deficit in humanitarian field, non-western donors should be incorporated in humanitarian system. 
Benefits of humanitarian funding
Humanitarian aid provides benefits both to the victims and to the donors. The affected persons receive aid in terms of emergency or relief, and rehabilitation/development, R/D. Kopinak (2013) reveals that emergency/Relief (E/R) response is provided in unexpected and serious natural or man-made emergency. Emergency relief demands immediate reaction that minimizes loss and suffering of life in the short-term. The humanitarian aid provision in E/R requires workers who are skilled in rapid assessment and treatment under very tough environmental conditions. The working conditions for aid providers could at times be compounded by violence and absence of sufficient essential resources. Planning and actions require sufficient design to offer speedy results through immediate lifesaving and treatment activities offered by medical care, security, clothing, shelter, food, and portable water. The aim of E/R is to prevent morbidity and mortality. R/D is multi-dimensional and proactive with wide complicated parameters aimed at development and rehabilitation of vulnerable population. The aim is to address bio-psycho-socioeconomic features within cultural setting. The main component of development is the creation of capacity. Building capacity involves knowledge and resources transfer through trainings, mentoring, and development of infrastructure among others. The ultimate goal of development is sustainability. Sustainability revolves around the capability of the host nation entity to continue applying new and evolving capacities for achievement sustenance through provision of reliable resources created from the efforts of the country. For the donor, humanitarian relief provides increases regional influence particularly where the donor is high-profile. High-profile humanitarian aid donors successfully change the way their countries were perceived. The implications are felt in the country's strategic and economic influence particularly for the countries considered to be major powers. For instance, competition between China and the United States or US would result one of them gaining favourable perception in global public opinion. Gaining favourable opinion would result in favourable perceptions in global public opinion. 
UN Recommendations
The United Nations (2017) plays a major role in the achievement of international co-operation in answering international problems of a social, cultural, economic, and humanitarian character. The first engagement in the achievement of international cooperation in answering international problems was during the aftermath of World War Two on the European continent. Today, the UN is relied upon internationally for the coordination of humanitarian relief operations owing to man-made and artificial disasters in areas beyond the capability of the national authorities alone. Under the UN system, OCHA or the Office for the Coordination of Humanitarian Affairs of UN Secretariat is obliged to coordinating emergencies' responses. OCHA works through the Inter Agency Standing Committee with members including UN system entities for emergency relief provision. OSHA's CERF or UN Central Emergency Response Fund is among the fastest and most operative means of support provision for speedy humanitarian reaction for people affected by armed struggle and natural disasters. Under the UN, the four major entities responsible for humanitarian aid delivery are UNDP or the UN Development Programme; UNHCR or the UN Refugee Agency for helping refugees; UNICEF or UN Children's Fund for helping children; and WFP or the World Food Programme for feeding the hungry. 
The International perception of humanitarian funding
Grant (2015) argues that the UN humanitarian agencies are at the verge of bankruptcy. Consequently, these agencies may not be able to meet the basic needs of millions of people owing to the nature of refugee crisis in Africa, Europe, and Middle East. For instance, Jordan and Lebanon experience dire situations of lack of food and poor healthcare especially due to the close to 4 million Syrians who took refuge in those countries (Grant 2015). The situation in Syria contributed to increased number of displaced persons owing to conflict thus raising the demand for food, health, water, sanitation and other medical assistance together with education. UN response has involved cutting food rations for the Syrian refugees in Jordan and Lebanon. The gap in UN funding is evident in the underfunded UNICEF agency that have impacted very many lives of children especially those experiencing malnutrition and lack of social support. Additionally, in Syria, World Health Organization or WHO closed numerous clinics in Iraq in areas characterized by great fighting and massive internal displacement (Grant 2015). The result was leaving 3 million persons lacking access to healthcare especially on vaccinations and mental health issues. Additionally, Grant (2015) suggests that UNHCR's insufficient funding was pushing refugees from Syria into Jordan and Lebanon into leaving for other places owing to shortage of food or the desperate need for medical attention. Shortage of food meant that WFP has never had sufficient funds and only operate on a hand-to-mouth approach. According to Grant (2015), there seems to be a shortage in WFP funding of up to $149 million. It appears that shortage in humanitarian funding is encouraging the bad strategy of not spending enough on humanitarian aid, and this is suicidal.
Reasons for including non-western humanitarian funding
More funds are needed and non-western countries do provide a substantial amount. 
Billat (2015) confirms that Gulf States are a source of sustainable funding and there is a link between their foreign policy strategy and their financial potential and motives through their religion and culture coupled with political interests to funding humanitarian action.  Among the Gulf States, religion and culture dictate the acts of humanitarianism through Quranic verses and prophetic texts. Within the Gulf States, charitable giving might be an obligation that binds or incites all Muslims both poor and rich. Humanitarian giving is a form of cleansing of sins, pleasing God, validating one's faith, accountability, or reception of heavenly assistance, protecting self from misfortunes, and meriting paradise. Three major Islamic practices that promote Islamic finance are Zakat or obligatory charity, Sadaqa or voluntary charity, and Waqf or public endowment.  As the third pillar of Islam, Zakat promotes spiritual distribution of wealth as a Muslim duty for the restoration of social equality and facilitating a more just society. Zakat fund has different categories of beneficiaries that makes it possible to fund both long-term and emergency assistance. However, most Muslims agree that Zakat must not be used to fund non-Muslims. Each Muslim must provide 2.5% of their wealth to the Islamic government or Zakat to demonstrate their solidarity with the poor. Sadaqa or alms involves voluntary donation among Muslims and is encouraged through prophet Muhammad's saying that provision of assistance to construct a mosque qualifies one to have a castle constructed for them in heaven. According to Stirk (2014, 6), it is assumed that close to US $ 200 billion to US $1 trillion are thought to be spent in compulsory alms and voluntary charity throughout the Muslim world. It is for this reason that the UN agencies like UNHCR are tapping the zakat potential through conducting Zakat-based fundraising drives in Islamic nations to raise additional funds. Finally, Waqf or ongoing alms involves performing humanitarian acts to facilitate the erasing of sins. For instance, failing to fast during Ramadhan calls for a person to fund or feed sixty needy persons. Consequently, charitable giving can be used to replace Ramadhan fasting. The Gulf States' contribution towards humanitarian aid is distributed majorly in the Middle-East at 56%, Asia at 15%, and Africa at 12%.  
Deadlines from 1 hour
Get
A+ help
with any paper
Their presence in the field can increase trust, especially in the countries with no access for humanitarian aid.  
Binder, Meier, and Steets (2010) reveal that the failure to understand non-Western approaches to humanitarian is a crucial hindrance to closer collaboration. Through the UN resolutions, standards and codes, the definition of humanitarian assistance as being allocated on the basis of the humanitarian principles of impartiality, neutrality, humanity, and independence, excludes the perception of humanitarian aid from the perspective of Islamic religion. Amongst Muslims, contributed humanitarian aid in terms of zakat is meant to assist needy Muslims and not non-Muslims. The contribution is sustainable and the responsibility of each Muslim on the basis of religion. Binder, Meier, and Steets (2010) suggest that collaboration between western and non-Western donors requires consideration of political power of respective governments. Consequently, any decision regarding where, how, and why one should offer humanitarian assistance should be guided by larger foreign policy considerations, subject to both norms and interests like geographical preferences or the driving forces behind donor's benevolent behavior. A donor country can decide to provide assistance to countries with whom they need to show solidarity (Binder, Meier and Steets 2010, 7).  Showing solidarity through humanitarian aid seems not to align with the UN's standards requiring overt divide between the 'donors' and the 'host states'. However, the increased pressure on Western donors like the UN have led to increased need to broaden their donor base through enhancement of cooperation with new select donors. For instance, there is increased establishment of relationships Gulf donor governments with WFP, UNHCR, and UN Relief and Works Agency for Palestine Refugees in Near East or UNRWA. Such cooperation appears to increasingly provide required response towards the Gulf donor demands for public acknowledgment of their contribution through public statements and press release. The implication is the creation of trust given the presence of better reflection of the contribution of the non-western donors into humanitarian aid.
Provides knowledge and experience from regions which are not yet represented among western donors
Donor diversification provides opportunities for learning and experience in different regions. Often, emerging donors tend to be recipients and providers of aid. Consequently, they tend to have a better understanding of the constraints and needs facing developing nations in emergency response. For instance, the current disaster management systems in India are very sophisticated, and this have enabled India to improve the disaster management systems in Afghanistan and Pakistan. The success of non-western donors is based on their promotion of a more equal and solidarity-oriented relationship unlike the old-fashioned top-down donor-recipient dynamic. The implication is the creation of a relationship not founded on donor-recipient interaction, but a relationship based on exchange between peers characterized by mutual responsibilities and benefits. Furthermore, the non-western donors lack the distinction between short-term and long-term development aid, thus transitioning from underfunded relief to development continuum. Besides the creation of mutually beneficial relationships, non-western donors could take more sensitive approach to respecting the sovereignty of a country, compared to the western donors whose approach is more of intrusive support. For instance, during the 2004 tsunami, India rejected onslaught of aid, upon perception that sovereignty was not at the heart of the humanitarian response policy. Additionally, China rejected Western humanitarian aid during the Sichuan earthquake citing that aid was not sensitive to China's culture, lacked knowledge on what the Chinese government and the community prone to disaster needed, and lack of existing contract with China. Knowledge and experience of region not yet represented in the western donors makes it possible to adopt a more sensitive approach to international humanitarian role unlike presuming that aid is both needed and wanted.
Non-Western Donors challenge the idea of development as a Western postcolonial concept while contributing to the deconstruction of the paradigm of western development
Roth (2015, 40) argues that the non-western donors such as China, Middle East, and Former Soviet Union are not new in the arena of humanitarian system. The contribution of these nations have been in existence since the Cold War with the Soviet Union contributing close to 10% of the international humanitarian aid. In the 1950s, India, China, and Commonwealth nations offered technical assistance, while in 1978, Middle East fund was founded in Kuwait and accounted for 30% of international humanitarian aid. Consequently, Roth (2015) recommends identifying donors like China, India, and other southern states as non-DAC members and not newly emerging donors. Unlike the DAC members, the non-DAC members stand in dual position as developing countries and developing partners in the international humanitarian system. Since the non-Western donors act assume an interest-oriented approach, they offer a chance for real progress towards committed partnerships. For instance, India has for long supported Africa national liberation movements and South Africa's anti-apartheid movement. To the largest extent, the rise of the non-western donors will assist in the 'erosion' of Western countries dominance in outlining the terms and content of development. Besides development aid, non-western donors will contribute towards humanitarian pooled funding given their pursuit of 'good humanitarian donorship' or GHD (Stoddard 2009). GHD lack any particular funding modalities while promoting the need for 'timely', 'predictable', and 'flexible' humanitarian funding. Pooled funding mechanism enable donors to contribute towards a common fund that is then drawn down and allocated to projects and providers on the basis of agreed upon priorities.
Conclusion 
This research has evaluated the claim that in order to improve the financial deficit in humanitarian field, non-western donors should be incorporated in humanitarian system. The research findings demonstrate that the financial deficit in the traditional Western donors dominated humanitarian system can be improved, though not eliminated, through the inclusion of non-western donors like China, India, and Middle East nations like Saudi Arabia and Kuwait. The advantage of this donors is that they are adopt an approach based on mutually beneficial interactions to provide non-intrusive support. The result is the promotion of good humanitarian donorship geared towards creation  of common funds; provision of substantial support needed to fill the gap in western donorship system; increasing of trust especially for countries without humanitarian funding; and the provision of knowledge and experience from regions not represented among western donors.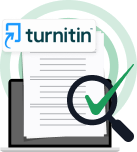 We can write
your paper for you
Did you like this sample?
Billat, Celine. 2015. The funding of humanitarian action by non-Western donors: the sustainability of Gulf States' contribution. print, Geneva: Cerahgeneve.

Binder, Andrea, and Claudia Meier. 2011. "Opportunity Knocks: Non-Western Donors enter Humanitarianism and how to Make Best of it." ICRC 93 (884): 1135-1149.

Binder, Andrea, Claudia Meier, and Julia Steets. 2010. Humanitarian Assistance: Truly Universal? A Mapping Study of non-Western Donors. GPPi Research Paper Series No. 12, Berlin: Global Public Policy Institute.

Grant, Harriet. 2015. "UN agencies 'broke and failing' in face of ever-growing refugee crisis ." The Guardian, September 6.

Holmes, J. 2007. "Humanitarian Action: a Western-Dominated Enterprise in need of change." Forced Migration Review 29: 4-5.

Kopinak, Janice. 2013. "Humanitarian Aid: Are Effectiveness and Sustainability Impossible Dreams?" The Journal of Humanitarian Assistance online.

Roth, Silke. 2015. The Paradoxes of Aid Work: Passionate Professionals. London: Routledge.

Stirk, Chloe. 2014. Humanitarian Assistance from Non-State Donors. Briefing Paper, United Kingdom: Global Humanitarian Assistance.

Stoddard, Abby. 2009. Beyond the Transatlantic Divide: Deepening Western Cooperation and Broadening Donor Engagement in International Humanitarian Assistance. New York: Global Public Policy Institute.

United Nations. 2017. Deliver Humanitarian Aid. Accessed January 9, 2018. http://www.un.org/en/sections/what-we-do/deliver-humanitarian-aid/.

United Nations Office for the Coordination of Humanitarian Affairs . 2017. Global Humanitarian Overview. Print, United States: United Nations.

World Humanitarian Summit. 2016. Too Important to fail – Addressing the Humanitarian Financing Gap. USA: ReliefWeb.

World Vision International. 2015. s closing the humanitarian funding gap as simple as saying yes (to new sources of funds)? July 1. Accessed December 29, 2017. http://www.wvi.org/disaster-management/blogpost/closing-humanitarian-funding-gap-simple-saying-yes-new-sources-funds.