Company Background
Zara is a fashion retailer based in Spain. The company was formed by Amancio Ortega over four decades ago. Zara is the leading brand in the Inditex Group. The company operates within the fashion retail industry with global operations in over 88 countries where it operates over 2,000 stores (Loeb, 2015). Zara has successfully carved a niche for itself as one of the leading fashion brands in the world. Unlike most typical fashion brands, Zara has taken the fast fashion route where it has dominated for quite a long time. Today, Zara is ranked first in the fast fashion brands (Fast Retailing, 2016). Although Zara competes with all fashion retailers, its main competition comes from other fast-fashion brands such as H&M, Gap, UNIQLO, and Primark (Chaudhuri & Kowsmann, 2016; Penanster, 2012). According to many analysts, Zara's successful business is largely driven by its business model and marketing strategy. To understand this, this paper will critically evaluate some of the marketing aspects of the company. The critical evaluation will demonstrate how Zara has continued to enjoy success in the fashion retail industry despite the competition.
Brand Positioning
Brand positioning refers to the conceptual place that a brand wants to fit within the minds of the target customers (Kapferer, 2012). Through the brand position, the target consumers get to know the benefits and unique characteristics of different brands. Zara has a unique brand positioning strategy. The fast fashion brand is positioned as a fashionable brand that is committed to meeting and exceeding the desires and expectations of the fashion lovers (Floor, 2014). This can be decoded from the company's vision:
"ZARA is committed to satisfying the desires of our customers.  As a result, we pledge to continuously innovate our business to improve your experience.  We promise to provide new designs made from quality materials that are affordable" (Zara, 2013).
Based on the definition of brand positioning, it is apparent that Zara's brand positioning is strong and effective. A strong brand position should identify and focus on the target customers. The brand position statement should communicate to the conceptual target customers about the unique benefits and characteristics of the brand (MacLennan, 2004). Zara's brand positioning does this perfectly. To being with, the target customers are clearly indicated as fashion lovers. Additionally, the brand position statement is clearly directed at these fashion lovers. The customers clearly understand what the brand is about and what potential benefits they can derive from it. Customers know that Zara will continue to innovate and provide them with new designs that will be of high quality but affordable. Overall, the strength of Zara's brand positioning explains why it cannot be confused with rival brands.
Product/Service Concept
Zara also stands out from other fashion brands when it comes to product and service concept. As a fast fashion retailer, Zara designs and delivers fashion products within a very short time. This is made possible by a unique system of designing and delivering the products to its stores across the world. Zara does not make its own designs. Rather, the company has perfected a system of copying world-class designers by being constantly on the lookout for new trends and designs that are about to hit the market (Thompson, 2012). Because of the fast process of designing, making, and delivering its products, Zara is able to beat thecompetition through introducing new designs before everyone else.
Get
a brand-new guide
on essay writing
Everything you need to get A+ this semester!
The download will start within seconds. Good luck!
Download
Additionally, Zara relies on customer feedback to come up with new designs. Zara's store managers are often asked to obtain customer feedback when they go shopping in the stores. Then, on a continuous basis, the store managers communicate with the company's headquarters where they send the customer feedback that they have obtained. From the headquarters, the same customer feedbacks are sent to the manufacturers that are located in Spain, Norther Africa, and Europe. The manufacturers then transform these customer feedbacks into real fashion products and designs. Within a short time, the new designs are distributed to the various Zara stores (Thompson, 2012). The entire process takes place so fast that customers can literally find what they were looking for within a week after giving their feedback.
Another important element of Zara's product/service concept is the fast replacement of products in the stores. Store managers are required to replace the products as fast as possible. Products that do not go fast are removed from the stores and replaced with new ones. The effect of this on customers is significant. Considering the nature of fashion to change constantly, customers tend to prefer shopping at Zara stores because they know that they will find new designs. Because of the product concept, Zara designs over 12,000 products annually (Gudz, 2013).
Target Market
Zara's target market is diverse. However, the common characteristic in the target market is the love for fashion. Targeting is an important factor for any business. Targeting helps a company in understanding the characteristics of its customers. With this understanding, the company can then develop products, services, and marketing strategies that will appeal to the specific needs, expectations, and tastes of the target market. To establish the specific target market for Zara, it is important to consider several aspects of the company's vision and brand positioning. From the vision statement, we can see that the fashion retailer provides high-quality fashion at affordable prices. This implies that the retailer does not just target any fashion lover. Instead, Zara targets value-conscious fashion lovers. By being value conscious, these customers seek high-quality fashion products at lower prices than the conventional premium prices. Since most of the value conscious people are likely to be young because of factors such as not having stable sources of income and not being independent. This is actually true because the typical customers at Zara stores are young people that love to look stylish in high-quality fashion (Zara, 2013).
Within this target market, Zara does not focus on any specific age or gender. The fashion retailer targets men, women, and children. This can be seen in the types of products that the company provides. Zara designs and sells apparel, accessories, and footwear for men, women, and children. However, women are the main customers comprising up to 78 percent of the target market (Zara, 2013). The decision by Zara not to concentrate on a specific age group or gender is an added advantage to the company. The company benefits from the different groups. More importantly, some customers prefer shopping as a family with their spouses and children. Such customers can enjoy the shopping experience at Zara stores.
Level of Consumer Satisfaction
Customer satisfaction is one of the effective criteria for measuring the effectiveness of an organization's marketing mix. By determining the level of customer satisfaction, it is possible to conclude whether Zara is managing its marketing mix appropriately. One way of measuring customer satisfaction is through conducting customer surveys. This is the most straightforward approach because it uses data collected from the real customers. However, the shortcoming of a customer survey is that it does not provide a good criterion for comparing customer satisfaction levels between two or more companies. Therefore, for Zara's customer satisfaction levels, a better approach is to focus on the sales performance and the brand's position within the industry.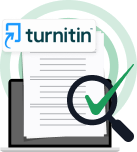 We can write
your paper for you
In the recent past, Zara's performance has been the strongest in the fast fashion industry. In 2015 fiscal year, the company outshone its competitors in terms of sales when its sales grew by eight percent (Loeb, 2015). The strong sales performance was also recorded in the 2016 fiscal year as illustrated in table 1 below. From the table, it is clear that Zara is the obvious industry leader in terms of sales. The high sales volume is an indication of the customers' preference for the fashion brand. Based on this, it can be concluded that Zara has a high level of customer satisfaction.
Table 1: Fast Fashion Retailers' Sales for 2016
| | | | |
| --- | --- | --- | --- |
| Company/Brand | Country | Sales (Billions of Dollars) | Change from previous year (%) |
| Zara (Inditex) | Spain | 22.81 | 15.4 |
| H&M | Sweden | 21.11 | 19.4 |
| Gap | USA | 15.79 | -3.9 |
| UNIQLO | Japan | 14.79 | 21.6 |
| Limited Brands | USA | 12.15 | 6.1 |
| PVH (Tommy Hilfiger, Calvin Klein) | USA | 8.02 | -2.7 |
| Ralph Lauren | USA | 7.62 | 2.3 |
| NEXT3.51 | UK | 5.79 | 4.4 |
| American Eagle Outfitters | USA | 3.51 | -6.0 |
| Abercrombie & Fitch | USA | 2.49 | -19.8 |
Source: (Fast Retailing, 2016).
With regard to managing its marketing mix, Zara has a unique approach to it. For the product mix, Zara has a unique product strategy that ensures it comes up with new designs of various products with short periods and replaces them in the same manner. The company also provides high-quality products for men, women, and children.In terms of pricing, the fashion retailer offers its products at lower prices than rivals. This is more appealing to the value-conscious consumers. For theplace, Zara uses a combination of brick-and-mortar stores and online distribution channels. The stores are the primary distribution strategy where the company operates over 2000 stores that are located in prime areas in different parts of the world. In the recent past, the company has focused more on online sales and has slowed the store expansion (Neumann & Garcia, 2016). This move is inspired by the growth of e-commerce and more consumers are now finding it more convenient to shop online than in the conventional brick-and-mortar stores. This clearly demonstrates Zara's effective response to market trends. Finally, Zara does not invest heavily in promotions. Zara does not do advertisement as a cost-reduction strategy that supports its low-cost pricing. However, the company relies heavily on customer feedback from the customers who visit its stores. Additionally, Zara relies on word-of-mouth that its satisfied customers use to tell their friends and relatives about the brand. Moreover, the Zara brand is a clear feature at every Zara store as a promotional element (Kalb, 2016).
Recommendations on Zara's Marketing strategy
Based on the analysis of Zara's marketing strategy, the overall conclusion is that the company has an effective marketing strategy that has pushed the company to the top of the industry. For the most part, the company should maintain the current strategies. This applies to the brand positioning, targeting, and segmentation. In these three areas, the current strategy seems to be working perfectly and hence no need for changes until when problems will begin to emerge. However, with regard to the marketing mix, Zara needs to consider improving its promotional mix.The no advertisement policy may be working well for the company at the moment. However, this may change if competitors use their aggressive advertising strategies well to attract new customers as well as win over some of the current Zara customers. Zara needs to consider using a more aggressive promotional mix that will still be cost efficient. Specifically, the company should invest heavily in social media marketing. Social media networks have become so popular especially among the young people, who form the main portion of the company's customer base. Using social media for marketing purposes is cost effective because most social media networks are free to use (Hensel & Deis, 2010). However, it would not hurt the company's low-cost strategy to invest some money in social media and internet advertisements via popular platforms such as Google Ads. This will boost the company's marketing success while maintaining its current cost-leadership approach.
Comparative Analysis of Zara and Ralph Lauren
While Zara is now the shining fashion brand, another iconic fashion brand that has fallen is Ralph Lauren. Ralph Lauren is a US-based fashion brand that had been a strong brand in the past. However, the fashion icon has been struggling to maintain a strong position in the industry in the recent past. Since 2014, the company's profits have declined forcing to store to start implementing some cost-cutting measures including cutting jobs and closing stores (Kapner, 2016; Malcolm, 2016). The past successes and current struggles of Ralph Laurencan be linked to the strengths and weakness of the company's marketing strategy.

Need a
custom paper ASAP?
We can do it today.
Tailored to your instructions. 0% plagiarism.
Strengths and Weaknesses of Ralph Lauren's Marketing Strategy
Ralph Lauren's marketing mix has several strengths. One of the strengths is the product mix. The fashion brand provides a wide range of top-quality products that are suitable to different customer segments including men, women, and children. Compared to Zara, Ralph Lauren has a wider product range and brands. Second, Ralph Lauren has a strong promotional mix with an advertisement budget. While Zara does not advertise, Ralph Lauren has become a successful fashion brand through advertisements and other promotional strategies. In terms of pricing strategy, Ralph Lauren uses a pricing (Lutz, 2015). In the past, the premium pricing helped the company to make huge profits. However, this has changed in the recent past.
The premium pricing is not working well with Ralph Lauren's other marketing mix elements. One of the main weaknesses in the current marketing strategy of the company is the high number of brand names. From 2000, the retailer has owned over 25 different brands that have diluted the company's brand identity (Adams, 2016). With such a high number of brands, the customers are confused regarding the real brand identity of Ralph Lauren. Clearly, Ralph Lauren's current strategy of carrying so many brands is a weakness if compared with Zara's single brand strategy. The single brand strategy has enhanced the brand identity of Zara and strengthened its position in the target market.
Did you like this sample?
Adams, E. (2016). Ralph Lauren's American dream: The iconic brand is struggling. How did we get here, and what happens next?
Chaudhuri, S., & Kowsmann, P. (2016). Zara owner Inditex stays ahead of the competition. Wall Street Journal. Retrieved from http://www.wsj.com/articles/zara-owner-inditex-profit-beats-forecasts-1465968167
De Penanster, T. (2012). Competition: Fast fashion trend.Skema Research Center.
Fast Retailing. (2016). Industry ranking. Retrieved from http://www.fastretailing.com/eng/ir/direction/position.html
Floor, K. (2014). Branding a Store: How to build successful retail brands in a changing marketplace. Amsterdam: BIS Publishers.
Gudz, L. (2013). Chapter 10: Product concepts. Retrieved from http://newzarablog.blogspot.co.ke/2013/04/chapter-10-product-concepts.html
Hensel, K., & Deis, M. H. (2010). Using social media to increase advertising and improve marketing. The Entrepreneurial Executive, 15, 87-97.
Kalb, I. (2016). If you think Zara does not do marketing, think again. Huffington Post. Retrieved from http://www.huffingtonpost.com/ira-kalb/if-you-think-zara-does-no_b_12187058.html
Kapferer, J. N. (2012). The new strategic brand management: Advanced insights and strategic thinking. 5th Ed. Kogan page publishers.
Kapner, S. (2016). Struggling Ralph Lauren tries to fashion a comeback. Wall Street Journal.
Loeb, W. (2015). Zara leads in fast fashion. Forbes.
Lutz, A. (2015). Michael Kors, Ralph Lauren, and Coach are making the same mistake – and it's undermining business. Business Insider.
MacLennan, J. (2004). Brand Planning for the Pharmaceutical Industry. Gower Publishing, Ltd.
Malcolm, H. (2016). Ralph Lauren to close 50 stores, cut jobs in bid for profitability. USA Today.
Neumann, J., & Garcia, A. (2016). Zara parent Inditex slows store expansion as online sales grow. Wall Street Journal.
Thompson, D. (2012). Zara's big idea: What the world's top fashion retailer tells us about innovation. The Atlantic.
Zara. (2013). Brand positioning.