Natural Disaster Essay Topics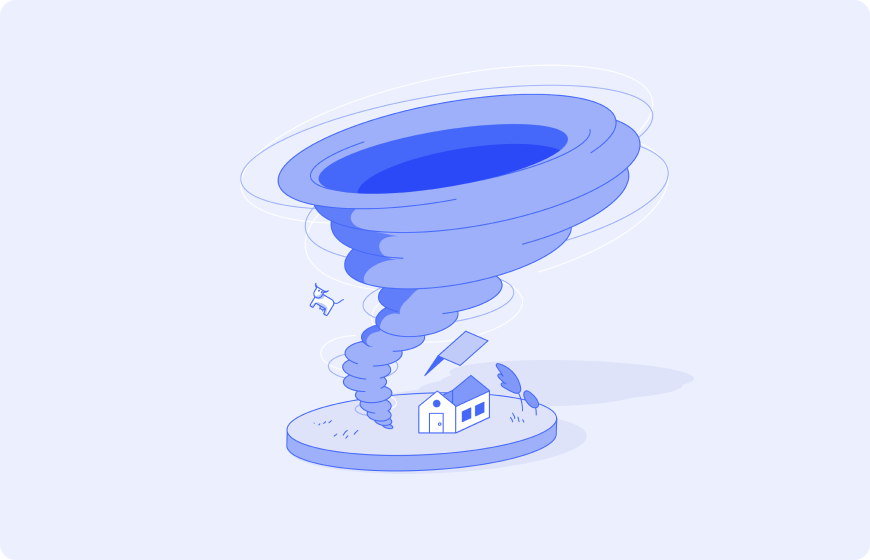 Students are often tasked with an assignment to write a descriptive essay about nature, the changes in climatic patterns, and their impacts on human life as part of their curriculum. Such tasks can be challenging to execute due to the amount of research required and the complexity of structuring the paper. Writing a nature descriptive essay requires students to find specific facts and lessons regarding the natural event and analyze them keenly. Besides, learners are typically expected to research different essay topics regarding the subject of natural disasters and then format their papers in a particular way according to academic standards.
If you are encountering challenges writing your nature essay, you can use this article as a guide and source of inspiration. We will help you structure your paper in a universally accepted, academically correct format. You will also find information that guarantees you an easy time writing your essay on nature without structural flaws and content bottlenecks.
What Is a Natural Disaster?
Natural disasters have always posed a significant challenge to human existence. They are unforeseen, unmitigated intense meteorological activities resulting from the earth's natural phenomena. The long-term and short-term consequences of a natural disaster often negatively affect the region's economy and people's well-being.
These calamities completely damage properties in different locations and cause mass loss of lives and livelihoods. Disasters can range from floods and hurricanes to earthquakes and tsunamis. The most recent natural disaster to hit global news headlines is the earthquake in Turkey that has seen over 40,000 lost lives, including humanitarian workers who had volunteered their time and resources to help the victims. The death toll from this earthquake today has exceeded 5,800 people in Syria.
Looking for help with your papers?
Our team of professional writers
delivers perfect essays
every time!
The 2023 earthquake that hit Turkey and Syria has impacted 8.8 million lives, leaving most people without a home, food, or source of income. The devastating seismic activity hit the southern part of Turkey in the early morning hours of February 6, 2023, at an impact of 7.8 on the Richter scale. The Turkey earthquake is an ongoing event, with its effects on the global economy and population still being evaluated.
In general, natural disasters occur in all parts of the globe, with no country immune to their devastating impacts. For instance, one of the worst natural disasters in US history is Hurricane Katrina, which formed over the southeastern Bahamas on August 23, 2005, and made its initial landfall on the southeastern Florida coast on August 25. Katrina was one of the five deadliest storms ever to strike the US, responsible for approximately 2,000 fatalities and almost $108 billion in damages. The extremely destructive hurricane surpassed records previously held by hurricane Andrew in 1992 and the Great Galveston hurricane of September 1900. In 2017, Hurricane Maria hit Puerto Rico, killing nearly 3,000 people and lasting for months.
Relevance of Nature Essay Topics
People have suffered from the massive destruction caused by disasters since old times. These disasters include droughts, storms, tsunamis, and earthquakes, among other catastrophes. The modern-day intensity and scale of calamities have grown manifold as the natural processes are magnified by harmful human activities, industrialization, pollution, ozone layer depletion, and global warming.
Humans have introduced weather prediction technology and disaster warning systems over the centuries to anticipate natural disasters and mitigate their impact.
Still, the topic is important because understanding the causes and designing proper disaster responses is vital for reducing damage and salvaging human lives. As you research for your natural disaster essay, you will understand the causes of natural disasters and the role you can play in saving the earth from such calamities.
How to Write an Essay on Natural Disasters
A natural disaster essay should follow a specific academic format to fetch you a high grade. In most cases, you will need to include the following components.
Introduction
The introductory part of an essay on natural disasters should provide the discussed disaster's background and introduce the readers to its causes and setting. You should name a natural disaster you intend to explore in your essay, talk about its type and geographical location, and briefly assess the magnitude of the devastation caused.
Main Body
The main body of such an essay should discuss your chosen natural disaster in greater detail. You can start talking about this disaster type, explain what happened during the disaster's outbreak, and examine the local authorities' responses to the disaster.
Conclusion
Collect and summarize all your thoughts and arguments in this part of your essay. You can also restate your thesis statement to show that you've achieved the initial set essay purpose.
Reference list
You list all the sources of your research information as per the guidelines of academic essay writing.
Best Natural Disaster Essay Topics and Examples
Below is a guideline to inspire you as you write your essay on natural disasters.
Natural disaster risk assessment
Natural disaster risk management
Effects of natural disasters
Managing natural disasters in a rapidly changing climate
Preparing for natural disasters.
Earthquake 2023: new lessons implemented in disaster response programs after the Turkey tragedy.
Earthquakes as a natural disaster.
Natural disaster prevention planning.
The national response to natural disasters.
Preparing for safe evacuation during an earthquake: Turkey case study.
The economics of natural disasters.
The macroeconomic fluctuations under natural disaster shocks.
Natural disaster management strategy for common people.
The role of social media in natural disaster management.
Reactions to a natural disaster.
Writing papers is not your cup of tea?
That's ok, we'll help you out.
Get your paper done on time.
Where to Look for the Research Sources
Writing an essay on natural disasters requires intense research on the history and facts surrounding natural disasters. You can get historical information on natural calamities from various online databases, such as:
Natural Hazards Center
EM-DAT (The International Disasters Database)
CDEMA
Humanitarian Assistance and Disaster Response (HA/DR) Database
United Nations DesInventar
Conclusion
Writing about natural disasters may seem a hard task at first because you need to study numerous materials, assess the impact of a specific calamity on the affected community, and reveal an in-depth understanding of the disaster's causes and response efforts. However, using the databases we've covered here and following the standard academic format may be of much help. Besides, you can pick one of the topics from our list to save some time on library research and source identification.