Introduction
Loewe remains a major market for consumers premised on its luxury and fashion goods in the world. Recently, economic downturn globally has had the most affluent of customers flexing their muscles in preparation for exponential growth in sales of luxury goods. The essay will deeply analyze features necessary in assessment of financial performance particularly in times of financial crisis. Moreover, surveys in the economic world have shown the influence that Loewe has had on markets in Europe, Japan and China.  The study will delve into assessment of the diverse managerial approaches, plans and strategies aimed at adopting safe practices in the emerging luxury goods market. Each brand desires its own unique DNA; the formula for arriving at such is complex just as it is simple. Popularity of Loewe's products is derived from range of services that result from product care and repair, customization as well as special orders. The paper will look into the crucial factors to consider for success of luxury market from retail, distribution, communication and development in response to the growth witnessed in the luxury market. Finally, the study will focus on the different theories that present solutions to the current predicament.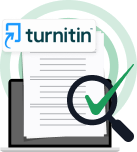 We can write
your paper for you
Loewe
Loewe specializes in silk and leather goods items. Its worldwide recognition is premised on the quality of its goods that are leather crafted. Further, Loewe products have deep Spanish roots and are produced upon careful selection of materials.  Today, the company boasts of 170 stores globally within 35 countries.  Moreover, the company has employed close to 1200 employees with its headquarters in Madrid and subsidiaries in Tokyo, Shanghai and Hong Kong. 
Origin
The company traces its origin to 1846 when craftsmen of Spanish origin opened a workshop dealing in leather along Lobo Street in downtown Madrid. In addition, the brand was a product of collaboration between Enrique Roessberg Loewe and workshop owners in Madrid; Loewe brought with himself technique and precision while the Spanish contingent brought in peerless expertise, creativity and sensuality in leather. Later on in 1905, Loewe began supplying leather goods to the royal crown in Spain establishing a brand that displayed elegance and quality leading to business and expansion and perfect economic results. This led to opening of stores in Barcelona in 1910 and 1918. In 1939, the firm opened a different type of shop with circular windows that obscured the interior from the onlooker. This opened up creativity; for example, the Amazona bag translated to mean strength of the female as well as the suede and leather clothing that aged with increased durability are among the most popular luxury goods in the world. Men attributed Loewe to small leather goods, attaché cases and leather jackets. On the other hand, the company's ties and scarves were vibrant and rich in spin national colors. Loewe products have a vital sense of smell and touch coupled with magical as well as complex allure unique to the Spaniards. Currently, the Loewe brand is global thanks to impressive craftsmanship and heritage of the LVMH that has ensured infusion of seductive touch of softness, suppleness, unrivaled sheen with glamour. Spain as a country has always been infamous for its quality lambskin more so from sheep bred in the Pyrences of Spain.  Experts in Loewe take the best of the lambskin thus explaining its unrivaled sheen, suppleness and softness. Furthermore, the company's craftsmanship is carried on from generation to generation.
Luxury and sustainable development
Luxury entails anything that which begins where necessity comes to an end; it is desirable rather than a necessity. In ancient times, luxury has been attributed to social status, power and prosperity.  On the other hand, sustainable development involves model that inculcates current needs without affecting the needs of individuals in future. Commentators have attached luxury to becoming less wasteful and exclusive as well as expression of deepest values. From this inference, sustainable luxury entails respect of social development and the environment as well as being a synonym for innovation, art and culture. In fact, luxury involves sophistication, elegance and status given by a price, quality, brand, creative content and originality.  By and large, luxury relies on regional, economic and cultural contexts capable of reflecting aspirations as well as social norms. 
Ordinarily, luxury comprises elements of purity, innovation, refinement and beauty. On the other hand, sustainable development is a flexible term capable of definition by either party in a way that they desire. However, its main purpose is to improve the quality of life via optimization of the ability to produce by ecosystems with relevant and appropriate technologies. Uniquely, luxury provides opportunities for creation of business environments that are sustainable premised on its characteristics that are sui generis from other market industries or segments. The uniqueness found in luxury enables it to provide rewarding and high quality business conditions. Moreover, luxury bears a unique relationship with time more so its long term value that allows for high quality product development and resource management. 
Get
a brand-new guide
on essay writing
Everything you need to get A+ this semester!
The download will start within seconds. Good luck!
Download
Sustainable management and luxury
Sustainable luxury demands environmental and social performance of an organization coupled with presence of value chain in achieving excellence through content based culture. From this inference, it is clear that sustainable luxury entails innovation and craftsmanship of the diverse nationalities aimed at preservation of culture. Loewe is an organization owned by the LVMH group; it deals with luxury leather as brand bearing its close relationship with the "masters of leather" in Spain. In 1846, the luxury sector picked up in downtown Madrid with Loewe at its apex.  Manufacture and development of Loewe products takes place in Spain and later shipped to China, Japan and Europe that are their main markets. Further, its other products are sunglasses and fragrances produced at the LVMH group. Loewe integrates aspects of potential for growth, stakeholder management, innovation and the environment. Through its sustainable practices, the company is able to create sustainable value on its brand. Loewe products are environmentally and quality efficient premised on their diversity integration. 
Craftsmanship is a product of social interaction that involves the heritage of the culture involved in a particular region. Its trade, communication and expression require cultural protection and specific channels for consumers and settlers alike. On the other hand, handicrafts entail respect and recognition for typical products and local features of an individual capable of keeping alive and expressing uniqueness of a particular culture. A host of artisan groups prefers preservation of their beliefs and rooted values predicated on their relationship with the environment and the society. Globally, consumers purchase handicrafts more so those that assert mutual values; this ensures that craftsman features such as aesthetic sense, creative sense, individual domestic production, manual prominence, popular authenticity and traditionalism are achieved. 
Sustainable value creation
Global sustainability presents challenges that help identify practices and strategies aimed at value creation.  In essence, this leads to sustainable enterprises that boost growth and development within the private sector; this is enhanced by preservation of ecological integrity, respect for cultural diversity and poverty. Value creation relies on both long term and short term variables that are capable of reflecting the need for the firm to be able to manage the business of today while at the same time create markets and technology for tomorrow.  In addition, they should be able to protect and nurture internal capabilities, technologies and organizational skills while at the same time providing knowledge and perspectives of extrinsic stakeholders to the firm. Creation of value entails variables that focus on;
immediate term and internal dimension such as risk and cost reduction

legitimacy building/ immediate term and external dimension

repositioning and innovation as well as long term or external dimension

credible expectations of growth and long term dimension
For companies to achieve creation of value, they must act simultaneously and efficiently in the four paradigms. 
Enhancing legitimacy and reputation via product stewardship
Product stewardship ensures that the voice of the stakeholder is heard through its integration into the processes of the businesses via intensive coming together of extrinsic parties. Operations in the firm at times require input of the stakeholders; product stewardship ensures that social and environmental impacts are lowered to enhance the legitimacy of the firm cross the value chain. 
Innovation within the market via new technologies
Sustainable and new technologies more often than not refer to prevention of pollution as opposed to standard knowledge and routines. Financial performance of firms seek to curb negative effects of their origination; Loewe presents a paradigm shift that seeks to solve environmental and social problems through intrinsic acquisition or development of new capabilities that directly address the challenge on sustainability. 
Path crystallization via the vision of sustainability
Sustainability vision provides the business with a map that ensures provision of guidance to members within the organization with regard to design of business models, resource allocation, technological development and organizational priorities. Loewe highlights magnitude and nature of sustainable development and compares them to vale creation for the firm; this involves long term and short-term practices as well as strategies for creation of value.  
The strategy of sustainability
Actually, the firm has in the recent past overseen implementation of programs on sustainability on several dimensions:
sales and after sales

operations and logistics

purchases and supply chain

design and development

commitment 

dialogue
The company established a school in its quest to preserve the characteristics of its brand. Loewe's design workshop has at its core creativity and inspiration; it approaches the market from "bottom-top" premised on the analysis of the life cycle of the product and another predicated on "top-down" approach that focuses on the reparability and durability of the product. Durability of its products ensures that the firm checks on its technical difficulties and weaknesses coupled with aspects of the environment. In 2013, the firm embarked on efficiency with regard to use of its energy with significant reduction in the offices, logistics center and production plants. Crucial to note is the company's inclination to reduction of risks; this emanates from its raw material analysis and management of its supply chains. In addition, Loewe's craftsmanship ensures that the firm strategically passes on distinctive principles, knowledge and skills for constant improvement of the company.
Improvement of quality in sales and after sales
In the past, there has been absence of follow up on complaints registered regarding luxury and in particular Loewe's leather products. Nevertheless, Loewe can still achieve this milestone by improving in after sales and quality. A host of luxury goods demand maintenance on a regular basis premised on the fact that they are symbols of status in the society. Frustrations engulf the users of the facility especially if the luxury product requires repair.
Operations and logistics
Luxury has at its apex the concept of ethics that protects its roots and culture embedded in the DNA of the brand. Moreover, it lies in the refusal to deal in an inconsistent brand and imperfect product that basically results in gray marketing and counterfeiting. Loewe is a global firm thus a victim of gray marketing; companies such as the LVMH have been subject to counterfeiting on several fronts with the Murakami bag being most copied. Loewe realizes that counterfeit can harm reputation, identity, tradition and image of its brands. The company has in the past responded to this issue by tightening manufacturing and distribution via purchasing already bought licenses. For example, LVMH hired counterfeit experts and lawyers in response to incidences of involvement in selling fake Louis Vuitton bags. This explains why over 60 LVMH employees are involved in tackling counterfeit with its expenditure totaling well over $15 million annually in legal fees, arrests and investigations. Counterfeit and piracy has been troublesome for luxury goods in the global market. For example, in recent times, a court in china handed out heavy fines and prison sentences to persons that were found guilty of procuring counterfeits of perfumes under the LVMH patent.
Deadlines from 1 hour
Get
A+ help
with any paper
Emerging jurisprudence in luxury goods
There are four major proponents to a successful luxury brand, this are; product line management, design, communication management and customer service management. These four critical elements are prerequisite for the decision-making in a luxury goods company.
Design and marketing
For a good to be termed as a luxury good it has to demand a certain level of fashion authority. The luxury good must also pass a legitimacy test. Legitimacy and a fashion authority can only be achieved when a luxury company appreciates creativity and great marketing techniques. This means that, when the creator is innovative and persuasive there is a high chance of market acceptance, which is crucial especially when trying to develop new luxury goods. Luxury brands are solely built on their designs and market reputation. As a result, market reputations are essential drivers to the sale of luxury goods. It is therefore important to note that; the development of brand permits lead to higher markups and lower markdowns. It is also necessary to note that since the legitimacy of a luxury good is essential companies that are startups in the industry need to pay special attention to innovation and proper marketing in order to maximize in sales from luxury goods. For proper development of a luxury good company, the founder-designer must be able to make decisions quickly. This offers a competitive advantage over the rivals in this fast-moving industry. However, large firms such as Loewe have found it is essential to have multiple creators since creativity is often spontaneous and discontinuous. However, the design is often changing for the development of a successful brand; one needs to develop classics that do not change year in year out. Owners of more developed brands have developed features to their products that their customers can only associate to them.  An example is the Gucci green and red stripes. Even though they develop unique features, they ensure they are not overly ostentatious in their designs. Louis Urvois the former president of Loewe describes these products as being "emblematic". He further asserts that their unique characteristics are essential in anchoring the brands in people's minds.
Luxury brands face a huge challenge in staying profitable. This can be hugely attributed to customer's desire for exclusivity and a continuous pressure on product innovation. The growth of other markets such as the Asian market has had a negative competitive effect on the sale of most luxury goods.  For instance Loewe's fragrance brand "Loewe 001" is hugely dependent on the independent distribution. As a result, the brand suffers margin pressure at the point of sale. This can be hugely attributed to the numerous competing fragrances from other markets. Most of the Loewe products often combine a perishable ready to wear feature with less fashion intensive items. Loewe brand of bags is made of synthetic material but encompasses some leather which grants it a more genuine appeal. In the long run, developing a balanced portfolio is essential for a luxury goods company since it enhances profitability. 
Major premise of luxury industry
Size of the company and competition
Luxury companies are majorly made up by brand development. It is therefore important to note that these companies revenue are smaller as compared to other companies in a different field. Loewe has more than 60 brands and generates revenues of upwards 20 billion. This means that; a single Loewe brand generates approximately 0.3 billion Euros which is a small amount when compared to non luxury groups such as Zara which makes around 8 billion Euros annually on its single brand. From this we can classify Loewe as a small to medium enterprise. Consequently, this means that in cases where the company is facing difficulties it can get financial assistance since it cannot bear profit losses for a very long time. The luxury goods market has however drastically grown over the years, rising disposable income and population increase are attributed for the rise. Loewe, just like other brands has developed cheaper products that will suit the world population.  They have done so by moving from developing goods for a select few to a luxury triangle that spans across all social classes. The expansion in the market for luxury goods has led to private label competition and deceleration in growth rates of the brands.  
Characteristics of Loewe's financial muscle
The luxury industry is largely different from other industries; this is evident since in the event that a brand is making loses it is not essentially closed.  A clear example is the Christian Lacroix brand a member of the Loewe luxury company that never made profits. However, instead of a merger as would have been the case in other industries the company was left to run. This was proof that the other brands can be overly successful and compensate on the losses accrued by the non-profitable brand. Luxury goods companies believe that the intangible name of a firm is more valuable than the value of the tangible assets. It is therefore acceptable to say that temporary losses are acceptable. This high value accreditation on brands is prerequisite since brands often exist even when the company has gone bankrupt. Following this, it is essential to note that; there is a huge gap between hugely successful brands and adversely unsuccessful ones. The sole purpose of goods developed by luxury companies is to grow brands, which are quite different from that of other companies, which are usually more focused with cost and profit margins.
Get your paper done
on time by an expert in your field.

Behaviour of the customer
The bargain feeling out of a product that resembles the original good influences purchase of fake luxury goods. Some of the counterfeit goods have quality that fits the genuine good. Customers identify with the copy of the genuine good for occasions that would not be appropriate for the genuine product. Functional items also inform the decision to buy fake luxury goods; for instances, person undertaking farm work would prefer cheap goods since the original would serve same purpose. on the other hand, some customers are less concerned with the genuine product that they are never willing to pay higher prices since they consider such steps exaggerated or superfluous. On a moral account, persons that consider expensive products immoral tend to buy fake luxury goods. They do comparison between cost price and the sales price for the brands and end up preferring brands that charge less. From their point of view, socially adequate and morally justified behavior is right because purchasing fake products is a form of resistance. Finally, there is the group that buys fake luxury goods as gifts for family members and friends as souvenirs. 
Conclusion
Brand is everything with regard to products in a company. Loewe as a brand has been able to survive the economic upheavals through strategies both in the financial crisis and emerging market that prevailed. The study has been able to analyze uniqueness of the company more so premised on the aspect of originality and fighting counterfeit. At the same time, it has been able to keep its brand name even after acquisition by the LVMH embracing its Spanish roots and culture. However, the company has undergone tremendous changes much to its influence in the global market but has at the same time been able to maintain its identity. the paper was also able to focus on the behavior of customers in different scenarios and the challenges the company faces as a result of its spread worldwide.  Unwilling regimes have been its main predicament outside the precincts of the LVMH but the firm has nevertheless invested heavily in curbing counterfeit production of its luxury goods that have for long been the main threat. 
Did you like this sample?
Brun, Alessandro, and Cecilia Castelli. "The nature of luxury: a consumer perspective." 

International Journal of Retail & Distribution Management

 41, no. 11/12. 2013: 823-847.

Chan, Wing Yin, Chester KM To, and Wai Ching Chu. "Materialistic consumers who seek unique products: How does their need for status and their affective response facilitate the repurchase intention of luxury goods?." 

Journal of Retailing and Consumer Services

 27, 2015: 1-10.

Corbellini, Erica, and Stefania Saviolo. 

Managing fashion and luxury companies

. Etas, 2014. 

D'arpizio, Claudia, Federica Levato, Daniele Zito, and Joëlle de Montgolfier. "Luxury goods worldwide market study." 

Bain & Company,

 2015.

Fernie, John, and Leigh Sparks. 

Logistics and retail management: emerging issues and new challenges in the retail supply chain

. Kogan page publishers, 2014.

Fuchs, Christoph, Emanuela Prandelli, Martin Schreier, and Darren W. Dahl. "All that is users might not be gold: How labeling products as user designed backfires in the context of luxury fashion brands." 

Journal of Marketing

 77, no. 5, 2013: 75-91.

Ghosh, Angshuman, and Sanjeev Varshney. "Luxury goods consumption: a conceptual framework based on literature review." 

South Asian Journal of Management

 20, no. 2, 2013: 146.

Giovannini, Sarah, Yingjiao Xu, and Jane Thomas. "Luxury fashion consumption and Generation Y consumers: Self, brand consciousness, and consumption motivations." 

Journal of Fashion Marketing and Management

19, no. 1, 2015: 22-40.

Kapferer, Jean-Noël, and Anne Michaut. "Luxury and sustainability: a common future? The match depends on how consumers define luxury." 

Luxury Research Journal

 1, no. 1, 2015: 3-17.

Nwankwo, Sonny, Nicolas Hamelin, and Meryem Khaled. "Consumer values, motivation and purchase intention for luxury goods." 

Journal of Retailing and Consumer Services

 21, no. 5, 2014: 735-744.

Okonkwo, Uche. 

Luxury fashion branding: trends, tactics, techniques

. Springer, 2016.

Randhawa, Praneet, Roger J. Calantone, and Clay M. Voorhees. "The pursuit of counterfeited luxury: An examination of the negative side effects of close consumer–brand connections." 

Journal of Business Research

 68, no. 11, 2015: 2395-2403.

Zhang, Bopeng, and Jung-Hwan Kim. "Luxury fashion consumption in China: Factors affecting attitude and purchase intent." 

Journal of Retailing and Consumer Services

 20, no. 1 (2013): 68-79.