Purpose of the Meeting:  
We would like to hold discussions on disaster management processes in the Philippines.
Key Issues: 
You will be attending the 2

nd

International Conference on Natural Hazards and Disaster Management in Melbourne. This meeting is an opportunity to discuss Australia's role in preparing disaster management processes with Secretary of Defense and Chairperson of the NDRRMC-Delfin N. Lorenzana.

An Aid Performance Report (2016-2017) of the Philippines for The Australian Agency for International Development (AusAID) put Australia's ODA to the Philippines at $81.8 million. It recommended Australia's improved response to humanitarian assistance to the Philippines by funding their programmes and strengthening Philippine government's capacity to deal with disasters.

Australia is actively involved in disaster and risk management programmes in the Philippines. The Australia-Philippines Aid Program Strategy (2012-2017), a program under AusAID, is in line with the Philippine National Disaster Risk Reduction Management Plan for 2011-2028. 

As a good gesture, congratulate the Secretary of Defence and Chairman of the NDRMC on his instrumental role in implementing the Valley Fault System which mandates telecommunication service providers to send free mobile alerts in the event of disasters and calamities.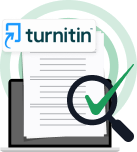 We can write
your paper for you
100% original
24/7 service
50+ subjects
 Biographical and Organisational Details 
Deflin Negrillo Lorenzana was inaugurated as the 36

th

Secretary of National Defense of the Philippines on June 30 2016. 

As Secretary of National Defense of the Philippines, Deflin N. Lorenza also heads the NDRRMC. He holds an MBA, with a major in Operations Research, from the Ateneo Graduate School of Business.

The NDRRMC is established under the Republic Act 10121 by the national and local governments to prepare, respond, rehabilitate and recover from natural or man-made calamities. 
Background on Australian Agency for International Development (AusAID) 
Australia's aid program for disaster preparedness and risk management in the Pacific region is the Australian Agency for International Development (AusAID). It implements its objectives through a unit known as Disaster Risk Response (DRR) which has been adopted by the Philippine legislature. 

AusAID emphasis is on building resilience and reducing risk of disaster to the Philippines and enhancing preparedness for effective responses.

The AusAID disbursed an AUD300 million package beginning 2016 to 2020, to manage climate change and boost resilience in the Pacific region. The Philippines got most of the AUD75 million set aside for disaster preparedness and risk management.

AusAID and Philippine local authorities are creating multi-hazard and analysis programs for 27 provinces to inform building codes and zoning regulations.
Background on disasters and their effects in the Philippines
In 2015, 59.3 million people in the Pacific region were affected and US$45.1billion in damages lost while in Philippines, 51 people died and US$211million lost. Natural resource exploitation, rapid population growth and poorly managed urbanization compound the situation.
Recommendations
The Australian government should increase funds to the Disaster Risk Response (DRR) unit progressively; from AUD75million to more than AUD100million, new funding to NGOs, engage more in vulnerabilities such as large urban informal settlements in the Philippines and develop results measurement standards.
Did you like this sample?
Australian Government. (2017).

Aid Program Performance Report 2016-17: 

Philippines.

Retrieved from: http://dfat.gov.au/about-us/publications/Documents/philippines-appr-2016-17.pdf

Australian Government. (2012).

Progress Report for the Disaster Risk Reduction 

Policy: Disaster Risk Reduction Unit, AusAID.

Retrieved from: https://dfat.gov.au/about-us/publications/Documents/disaster-risk-reduction-appr.pdf

Australian Government. (2013).

Australia's aid program in Philippines

. Retrieved

from: https://dfat.gov.au/about-us/publications/Documents/philippines-country-strategy-factsheet.pdf

Bueza, M. (2013).

FAST FACTS: The NDRRMC

. Retrieved from: 

https://www.rappler.com/newsbreak/iq/43819-fast-facts-ndrrmc

Republic of the Philippines. (2018). From Managing Disasters to Managing Risks: 

Key Efforts in the Philippines. Retrieved from: www.fsi.gov.ph/from-managing-disasters-to-managing-risks-key-efforts-in-the-philippines/