Brief Background of Company and its Operations
Starbucks was founded in the United States in 1985. The company's market offerings include high-quality coffee, tea and other beverages. Starbucks also sells pr       emium food items at its outlets. The company owns Teavana, Tazo, Evolution Fresh and Ethos in addition to its flagship Starbucks coffee brand (Starbucks, 2018).
Starbucks has made foray in various international markets. As on date, the company is one of the most recognized retailers of specialty coffee around the world. Starbucks has pursued its growth plans relentlessly and has operations in 75 countries (Starbucks, 2018). In addition to opening stores in developed markets, the company has made inroads in developing markets like India and China.
Get your paper done
on time by an expert in your field.

Besides Americas, Starbucks' reporting segments are CAP (China and Asia Pacific), EMEA (Europe, Middle East and Africa), Channel Development (Grocery stores, warehouse clubs, convenience stores and specialty retailers) and Others Segment (Tevana retail and Siren retail) (Starbucks Corporation, 2017).
Given the sheer size of the Chinese market, the country has attracted numerous multinationals. Starbucks is no exception. In 1999, Starbucks opened its first store in Beijing. Since then, the retail chain has grown steadily and currently operates 2,800 stores in 130 cities in China.
Buoyed by its success, Starbucks has set ambitious plans so far its Chinese operations are concerned. As on date, China is Starbucks's fastest growing market (Lavito, 2017).  "Enabling long-term growth in China" is one of the operational priorities mentioned in the Starbucks' Annual Report 2017.
Get
a brand-new guide
on essay writing
Everything you need to get A+ this semester!
The download will start within seconds. Good luck!
Download
The Seattle based retailer intends to open 500 stores in China every year. As part of the expansion spree, Starbucks intends to take the tally to 5000 stores in China by 2021 (Lavito, 2017).
Marketing Analysis
Products, Services and Target Market
Starbucks specializes in serving the finest coffee and high quality food at its outlets. More importantly, the retail chain offers the unique 'Starbucks Experience' that creates a magnetic pull on the customers.  Starbucks China offers a vast array of beverage and food options to its customers. These include Espresso coffee, Caffe Americano, Caffee Latte, Cappuccino, Caramel Macchiato, and Caffe Mocha. Chinese consumers can also enjoy Iced Shaken Peach Green Tea, Green Tea Latte, Black Tea Latte and Blackcurrant Raspberry Juiced Tea and various Frappuccino blended beverages.
Starbucks China offers Blueberry Muffin, Chocolate Muffin, Whole Wheat Walnut Muffin, Chocolate Danish, Blueberry Danish, French Croissant, Ham and Cheese Croissant and Honey Raisin Scone in its breakfast menu. The lunch menu includes Turkey & Smoked Ham BBQ Sauce Sandwich and Roasted Beef & Bell Pepper Sandwich. In the afternoon, guests can enjoy Blueberry Cheesecake, New York Cheesecake, Chocolate Truffle Cake, Double Chocolate Brownie, and various types of cookies. Last but not the least; Starbucks also sells other food items like Cashews, Fruits and nuts, Biscotti and Wafer Rolls in China.
Starbucks has strived to create an appeal amongst the Chinese citizens, especially the youngsters, who yearn to ape the Western culture (Wong, 2012).  Starbucks has managed to become an aspiration brand in China.
65.6 percent of the Chinese population is aged between 16-59 years. Additionally 16.7 percent of the population is aged between 60 and 65 years (Statista, 2016). This demographic profile indicates that Starbucks will have an ever increasing market in China. Since Starbucks promises high quality coffee along with an ultimate experience, people of all demographic profiles who want to socialize form the target market for Starbucks.
Essay writing service:
Excellent quality
100% Turnitin-safe
Affordable prices
Positioning Strategy in International Operations
There is a yawning difference in the spending pattern of people living in coastal cities as compared to people living in inland China. Relying on the insight that China is not a homogeneous country, Starbucks partnered with three different organizations. It joined hands with Beijing Mei Da coffee company in Northeren China, with Uni President in Eastern China and Maxim Caterers in Southern China  (Wang, 2012). These tie-ups enabled Starbucks to cater to diverse local tastes and preferences within China (DeVault, 2017).
Majority of the 5 million customers that visit Starbucks's stores in China every week do so between 1 p.m. and 3 p.m. If Starbucks can attract customers to inculcate the habit of drinking coffee in the morning, it can increase its revenue manifold (Lavito, 2017).
Worldwide, Starbucks is positioned as the 'third place between office and home'. The same concept has struck the right chord with the Chinese consumers. Starbucks outlets provide an ideal platform to connect, meet and gather with friends. One can take a break from the hectic daily schedule and enjoy the premium cup of coffee in a superb ambience at the Starbucks outlet.
Marketing Strategy in China
Starbucks has not taken the Western culture to China. Rather it has integrated the Chinese culture with the Starbucks experience. Starbucks did not resort to aggressive advertising which would have been perceived to be a threat to the Chinese 'tea-drinking' culture.
Need a
custom paper ASAP?
We can do it today.
Tailored to your instructions. 0% plagiarism.
The store design and layout of Starbucks outlets in China resonate with local customs and traditions. Starbucks stores in China are bigger in size and are so designed that they encourage crowding and lounging. Thus people throng the stores and have a good time at Starbucks China. The beverages and food options too have local flavor.
Starbucks avoided price wars and competed on the differentiation plan in China. The specialty retailer maintained a premium position in the minds of the customer by building products and service (DeVault, 2017).
SWOT Analysis
External Environment
Opportunities
Threats
Economic
The GDP of China grew at 6.9 percent in 2017. The growth rate cements China's position as an attractive business destination (Bulloch, 2018)

Rising Incomes of White Collar Workers has increased the market potential of Starbucks (Hancock, 2017).

Economic conditions like recession can have an adverse impact on the revenue of Starbucks (Mutikani, 2016).

The possibility of a trade war between China and United States cannot be ruled out as China has registered a trade surplus of $291 billion with United States (Gilbert, 2018). Starbucks would be adversely affected if the economic relations between the two countries flounder.

Social, Cultural, Demographic
Chinese are essentially tea drinkers. Starbucks set forth to spread the 'coffee-drinking' culture in the country (Sorkin, 2017).

Market research revealed that Chinese middle class would love to catch up with friends and relatives in a typical Starbucks setting (Wang, 2012).

Starbucks epitomizes high status and therefore appeals to people aspiring to follow the West or climb the ladder in their own country (DeVault, 2017).

Starbucks had to close a store in the Forbidden City as protestors alleged that the company was undermining Chinese culture (Sorkin, 2017).
Political, Legal
Starbucks invested heavily in the country, created jobs and found the favor of the Chinese government (Sorkin, 2017).

Unlike in the past, conspicuous consumption is no longer frowned upon in the country (DeVault, 2017).

Starbucks has registered all its trademarks in China. Even then, the company has had to deal with instances where other retailers mimic the Starbucks brand. Such impersonators can tarnish the brand image of Starbucks. (DeVault, 2017).
Technology
Starbucks has leveraged on the strength of technology at point-of-sale processing, order acceptance, order processing and maintaining a robust supply chain network.

Starbucks has used augmented reality (AR) system at its Shanghai store (Meixler, 2017).

Starbucks is relying heavily of technology to increase its stranglehold in China. The company should be wary of the fact that foreign technology companies including Google haven't fared well in China. Over reliance on technology and partnerships with foreign technology companies should be viewed with caution.
Competition
Starbucks caters to the upscale customers. Its premium positioning entails that there are no direct competitors.
Decrease in availability of coffee beans which could arise because of glitches in the supply chain or because of increased procurement of coffee beans by competitors will adversely affect business operations (Starbucks Corporation, 2017).

Starbucks is facing threat from artisanal outlets in China (Hancock, 2017)
Internal Environment
Strengths
Weaknesses
Management
Starbucks China is a self contained, autonomous business unit headed by Belinda Wang, a Chinese citizen (Sorkin, 2017).

Flexibility and autonomy is given to stores to decide menu based on local tastes and preferences (Wang, 2012).

Starbucks sent its best baristas in established markets to train the new employees hired in China (Wang, 2012).

Starbucks employees are paid higher wages as compared to competitors.

Other allowances and health care benefits are also given to family members of employees (Sorkin, 2017). Such payouts will put pressure on profitability and may not be sustainable in the long run.

Marketing
Starbucks opened stores in high visibility areas that enjoyed a high foot-fall (Wang, 2012).

Promise of superior customer experience inside Starbucks stores fulfilled (Sorkin, 2017).

Starbucks partnered with Alibaba to promote the 30, 000 square- feet Roastery in Beijing (Pham, 2017).

Starbucks higher price points mean that people lower in the economic pyramid cannot afford to visit Starbucks. Essentially, the premium image is not allowing Starbucks to expand its customer base in China.
Finance/Accounting
The total net revenue from CAP region, at $ 3240 million in 2017, increased 302 million or 10 percent as compared to revenue of $2938 million in 2016 (Starbucks Corporation, 2017).

Same store sales in China out-paced same store sales in United States in the latest quarter (Investor, 2018).

A weaker dollar would shore up the bottom line of U.S. exporters. However, given the volatility, this profit may be wiped off very soon (Gilbert, 2018)
Production & Operations
Starbucks introduced tea based beverages in China (DeVault, 2017).

Starbucks started growing coffee in Yunnan Province with the objective of taking it to global markets (Sorkin, 2017).

In order to adhere to its high standards, Starbucks maintains a tight control over the supply chain (Cooke, 2010).

Coffee is one of the key raw-material used by Starbucks. The price of coffee beans can be very volatile and can impact cost of input significantly.
Research & Development
Market research enabled Starbucks to understand the political environment in the country and adopt an appropriate market entry strategy. The strategy so devised was not only inoffensive, but it respected the Chinese culture (DeVault, 2017).

Starbucks has developed a highly localized menu for China (Wang, 2012)

There is little research on low cost coffee. Thus Starbucks cannot eat into the market share of competitors like McDonald's.
Management Information Systems
My Starbucks Rewards program would enable the company to identify and reward loyal customers. Such information derived through management information systems comes in handy while strategizing.
Management Information Systems are expensive. Their continuous maintenance and up gradation can prove expensive (Vitez, 2017)
Deadlines from 1 hour
Get
A+ help
with any paper
Conclusion
Driving Forces for Global Expansion
Starbucks is deeply entrenched in United States, its home market. The retail chain garners 70 percent of its revenue from Americas region which includes United States, Canada and Latin America. Currently, Starbucks is facing a slowdown in the United States. The company has shifted its business focus to the CAP region especially China (Imbert, 2018). The CAP region has been growing at an attractive rate for Starbucks. In 2017, the retail chain generated 15 percent of its revenue from CAP, up from 5.5 percent generated in 2012 from the same region (Hancock, 2017).  The CAP market is now one of Starbucks' profit engines that are driving the company's global returns (Starbucks Annual Report, 2017).
The Chinese economy has constantly registered high growth rates. The service sector is on an upswing, the middle class is burgeoning and disposable incomes are rising. China's accession to the World Trade Organization (WTO) in 2001integrated it with the world economy. This led many multinationals to enter and increase the scale of business operations in China (Lester, 2018).
Restraining Forces for Global Expansion
Any international venture is fraught with political and economic risks. Volatility in foreign currency exchange rates and political instability tend to have a negative impact on global expansion plans. Specifically with regard to China, the inclination of the government towards safeguarding the interests of the home-grown players and arm twisting the multinational companies is well known (Baden, 2011). The weak piracy laws in the country are yet another deterrent for expansion in China (Lester, 2018).
Suggestions for Way Forward
Starbucks is well poised to achieve its growth objectives in China. The retail chain should open company-owned and licensed stores in the country. The company owned stores will entail capital expenditure, but at the same time will generate higher revenue as has been the case with Starbucks on a global basis. Starbucks can increase its stores rapidly and that too in prime locations through licensed stores.
Customer convenience is the name of the game these days. Starbucks can, through appropriate use of technology, introduce mobile order and pay applications across all its company-operated stores in China. This will reduce queues and drive up volumes. Moreover, in addition to dine-in restaurants, Starbucks should open drive-thrus in the outskirts and walk-thrus in highly congested areas. This will increase the store penetration and shore up the top-line and bottom-line.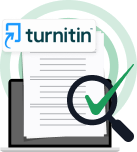 We can write
your paper for you
Starbucks should follow the pyramid approach in China. To cater to the up-scale customers, which are at the top of the pyramid, roasteries should provide a highly customized and elevated experience. Thereafter the 'Reserve Store' concept should come into play where middle-tier customers enjoy their favorite cup of coffee. China has already introduced the 'Reserve Store' concept in many U.S. locations where the size of the reserve store is double the size of an average Starbucks store. Thereafter the normal Starbucks stores cater to the bulk of the consumers. This segmentation will enhance the overall customer experience and will generate higher revenue from the upscale customers.
China is essentially a tea-drinking nation. Based on this insight Starbucks should contemplate rolling out more food and beverage options under the Teavana brand. Next, Starbucks should up the ante on inking pacts with retailer, grocery shops and other retailers to stock its consumer product goods (CPG). In this way, the coffee chain will gain traction in the ready-to drink segment in China.
Ultimately, long-term commitment in the country and mutually-beneficial alliances with local partners, which will present Starbucks as an ally, is the key to success in China (Zakkour, 2017).
Did you like this sample?
Baden, B. (2011). WTO Accession, Globalization, and a Changing China. China Business Review. Retrieved from https://www.chinabusinessreview.com/wto-accession-globalization-and-a-changing-china/
Bulloch, D. (2018). China's Growth Rate Remains On Track, But It's Aiming For the Wrong Target. Forbes. Retrieved from https://www.forbes.com/sites/douglasbulloch/2018/01/22/chinas-growth-rate-remains-on-target-but-its-the-wrong-target/#3e47b1cf6d3d
Cooke, J. (2010). From bean to cup: How Starbucks transformed its supply chain. Supply Chain (Quarterly). Retrieved 2 February 2018, from http://www.supplychainquarterly.com/topics/Procurement/scq201004starbucks/
DeVault, G. (2017). Learn How Starbucks Brought Coffee to China. The Balance. Retrieved 2 February 2018, from https://www.thebalance.com/market-research-case-study-starbucks-entry-into-china-2296877
Gilbert, M. (2018). Behind the Dollar's Drubbing Is a Catalog of Excuses. Bloomberg. Retrieved from https://www.bloomberg.com/gadfly/articles/2018-01-15/reports-of-the-dollar-s-death-are-greatly-exaggerated
Hancock, T. (2017). Starbucks makes super-sized China bet as it looks beyond US. Financial Times. Retrieved from https://www.ft.com/content/a6a09606-d981-11e7-a039-c64b1c09b482
Imbert, F. (2018). Starbucks downgraded by Bernstein because China growth is not enough to offset slowing US sales. CNBC. Retrieved from https://www.cnbc.com/2018/01/29/starbucks-downgraded-by-bernstein.html
Investor, F. (2018). Crypto And China Overshadow Starbucks Earnings. Seeking Alpha. Retrieved from https://seekingalpha.com/article/4141356-crypto-china-overshadow-starbucks-earnings
Lavito, A. (2017). Starbucks is opening a store in China every 15 hours. CNBC. Retrieved from https://www.cnbc.com/2017/12/05/starbucks-is-opening-a-store-in-china-every-15-hours.html
Lester, S. (2018). Why China's entry into the WTO has been good for the U.S. Wall Street Journal. Retrieved from https://www.marketwatch.com/story/why-chinas-entry-into-the-wto-has-been-good-for-the-us-2018-01-23
Meixler, E. (2017). The World's Biggest Starbucks Is Opening Its Doors In Shanghai. Fortune. Retrieved from http://fortune.com/2017/12/05/starbucks-shanghai-roastery/
Mutikani, L. (2016). Strong U.S. consumer spending counters recession fears. Reuters. Retrieved from https://www.reuters.com/article/us-usa-economy/strong-u-s-consumer-spending-counters-recession-fears-idUSKCN0VL1CT
Pham, S. (2017). The world's biggest Starbucks just opened in China. CNN. Retrieved from http://money.cnn.com/2017/12/05/news/starbucks-china-shanghai-biggest-store/index.html
Sorkin, A. (2017). While Other U.S. Companies Flee China, Starbucks Doubles Down. The New York Times. Retrieved from https://www.nytimes.com/2017/07/31/business/dealbook/sorkin-china-starbucks.html
Starbucks. (2018). Starbucks – The Best Coffee and Espresso Drinks. Retrieved 5 February 2018, from https://www.starbucks.com/
Starbucks Corporation. (2017). Starbucks Fiscal 2017 Annual Report.
Statista (2017). Population distribution in China in 2016, by age group. (2018). Statista The Statistics Portal. Retrieved 2 February 2018, from https://www.statista.com/statistics/251524/population-distribution-by-age-group-in-china/
Vitez, O. (2017). The Disadvantages of a Management Information System. Bizfluent. Retrieved from https://bizfluent.com/list-6856619-disadvantages-management-information-system.html
Wang, H. (2012). Five Things Starbucks Did to Get China Right. Forbes. Retrieved from https://www.forbes.com/sites/helenwang/2012/08/10/five-things-starbucks-did-to-get-china-right/#17beeb3c53af
Zakkour, M. (2017). Why Starbucks Succeeded In China: A Lesson For All Retailers. Forbes. Retrieved from https://www.forbes.com/sites/michaelzakkour/2017/08/24/why-starbucks-succeeded-in-china-a-lesson-for-all-retailers/#96cae1879232