Democracy promotes rapid development and modernization of a country. Most countries in East Asia, such as China and Japan, have experienced a fast-paced modernization in recent years. The modernity projects that have placed such nations on the global arena are highly dependent on a robust democratic space. Also, several countries in East Asia have enjoyed immensely successful years in the post-WWII era. For instance, Japan and China have built strong economies, effectively making them global players. In this regards, this paper shows that indeed democracy is a bedrock for the modernity projects in East Asia through reflecting on China. It also looks into the different ways that Japan and China became economic giants in Post-World War II era as well as opportunities and challenges both countries experienced during the same era.
Get your paper done
on time by an expert in your field.

Section 1: Role of Democracy in China
Democracy has played a vital role in China's modernity projects. Democracy is a system whereby a country places no restrictions on freedom, equality, and justice. It is also a process that gives citizens of a country the right to decide their choice of leaders. Democracy has allowed China to be a very modern country with a high GDP. Tong and McManus (2017) point out that China has the second highest GDP in the world. Such a strong economy indicates that China has accomplished many modernity projects which have placed it among the most modernized countries in the world. Several factors have contributed to China's rise as one of the most developed countries. These include industrialization, massive investments, and democracy. The Asian giant has however been a communist state for many years. In the twentieth century, China embraced a quasi-democratic status, a state that has profoundly contributed to its unparalleled economic prosperity.
China has experienced accelerated economic growth and modernization since allowing democracy in the country. The current governing party, the Communist Party of China (CPC), is the only ruling party the country has ever known since 1949. Other political parties are allowed to participate in upholding the country's democracy, albeit under the supervision of CPC. Chinese citizens elect leaders at the village, county or district level. According to Button and Mattson (1999), allowing people to practice their civic duty of democratically choosing their leaders accelerates growth and prosperity. Electing leaders in China has, therefore, accelerated growth in China since the elected leaders have to fulfill the electorate wishes. Compared to when the country's administration governed trough communism ideologies, it is evident that democracy has significantly influenced modernity.
Deadlines from 1 hour
Get
A+ help
with any paper
Moreover, quasi-democracy in the country has been a practical approach in spurring growth and development. China is a vast country that has a diverse ethnic population. The country's development plan is guided by the central government's decisions, with little focus on the outcomes from decentralized markets. The elected leaders at the local levels, in turn, elect key municipal and provincial officials. Their primary roles are solving disputes in their respective regions which may interfere with the central government's agenda of implementing various modernity projects. As such, through avoiding political rivalries which may disrupt developmental plans, China has efficiently balanced the flexibility and stability of its many modernity projects. The democratic choices of the people to elect leaders into office, who through their mandated roles, facilitate the government's implementation of the various developmental and modernity projects.
Furthermore, healthy competition between elected local governments fuels high economic growth and modernization. Municipal and regional governments are mandated to experiment various modernity policies within their localities. Election of different leaders and agendas translates to leaders with differing developmental ideas. Results of the experimental projects are carried out in line with the government's national policy. The central government may adopt successful projects. Adoption of such projects is essential and fundamental to the country's modernization once implemented fully. Besides, local competitions of implementing projects ensure that every person's needs, whether in cities or rural areas, are met. Also, the changing demographics come along with new problems that necessitate new innovative solutions. Consequently, through electing visionary and committed leaders at various levels, competition is promoted, leading to the increased implementation of modernity projects.
Get
a brand-new guide
on essay writing
Everything you need to get A+ this semester!
The download will start within seconds. Good luck!
Download
Additionally, China has exercised market liberalization in recent years. Successful implementation of modernity projects is highly dependent on market liberalization. Market liberalization is the adoption and implementation of lesser restrictions and favorable market regulations (Stiglitz & Ocampo, 2008). It encourages private markets and outside investors to set camp in the country, bringing along much-needed revenue and ideas. Allowing a free and a democratic market environment is essential to China as it supplements the state-owned enterprises' efforts of building major infrastructural projects in the country. The central government has therefore committed itself to implement measures necessary for a free market. Democracy entails allowing equality and liberty in all areas. Thus, China has immensely benefited from market liberalization.
Besides, many Chinese politicians and scholars concurred that for China to be competitive with other modern countries, democracy was an essential requirement. Most of the highly modernized countries, such as Britain and the United States, observe high levels of democracy. China saw democracy as the driving force behind their high industrialization levels, economic prosperity, and substantial military strength and so on. As previously mentioned, China was a communist nation. The belief that the country's property should be distributed equally among all people hampered development and modernization in the country. Also, communism restricts market freedom and investments since the state controls them with harsh regulations. Influenced by western nations, China has slowly embraced democracy. Democracy in the country has had a very positive impact on the country's growth and development. Various democratic principles, including an independent and free media, accountability and elections are very crucial components in enabling China to achieve its modernity agenda.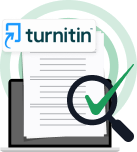 We can write
your paper for you
Therefore, it is inarguably true that democracy in China is an important theme of its modernity projects. Democracy's role in spurring growth, modernization and development in China is essential. The country has made great strides in edging away from its traditional communism ideologies to more democratic ones that involve the government and the Chinese citizens. China is currently an economic giant in the world and still projected to become stronger in future. This shows that modernity goes hand in hand with democracy. In any case, it is a common Chinese culture to ensure all people benefit from their country. Modern democracy is a prerequisite for benefiting people. Modern democracy is based on the interest of the people through electing leaders who will solve their problems and propel their country to growth and stability. Furthermore, democracy in China has provided everyone with an opportunity to promote the country's modernity projects. Hence, democracy is important for East Asia to realize successful modernity projects.
Section 2: China and Japan's economic prosperity in Post-World War II era
China
China has made great strides in the course of post-world War II to become a leading economic superpower in the world. The Communist Party of China began its prosperous reign in 1949 with several economic objectives. These included industrialization, improved living standards, decreased wealth patterns, and producing modern and powerful military equipment. Following long decades of war, China's economy was in a sorry state. Hence, the country's immediate task that put China on the road to economic prosperity was to recover from the war. Infrastructure is key to China's economic success and stability (Naughton, 2007). The government set out on a massive infrastructure construction to revive the economy. It involved repairing or replacing roads, communication lines, pipelines, airports and many others. New ones were also built by the year 1953. New and improved infrastructure formed the base of a revamped economy.
Need a
custom paper ASAP?
We can do it today.
Tailored to your instructions. 0% plagiarism.
Additionally, with the aim of bringing the runaway inflation to manageable levels, the government centralized the country's banking system. It was also nationalized and came to be known as the People's Bank of China. Besides, the government facilitated the efforts of lowering inflation through unifying the country's monetary system. Also, all government budgets were restricted irrespective of the levels and were all put under the control of the central government. The main reason behind the restriction and lowering inflation was to strengthen the Chinese currency, the Yuan, such that it would be competitive with other currencies. Furthermore, the country's administration stimulated commerce and established many state companies. With a functional infrastructure and a working monetary system, China was set to position herself as a global economic power.
In this case, China moved from a self-sufficiency country to an export-import orientated country. China's had its trade policies from the Soviet's economic model. The model soon proved to be inefficient as there was a huge imbalance between the country's agricultural and industrial productivity. China introduced a free market model in the 1970s which saw a drastic increase in China's growth rate. With a huge workforce and revised trading policies, China experienced tremendous economic growth. Manufacture of finished products set for export profoundly increased the country's revenue. The local governments experimented economic reforms, and if successful, the government popularized them and adopted them at the national level. By the year 1987, the economic change was very successful as there were increased agricultural productivity, finished goods, and heavy import-export trades.
Essay writing service:
Excellent quality
100% Turnitin-safe
Affordable prices
Other reforms carried out since then have strengthened the country's economy. For instance, the banking system underwent a major upgrade to match other modern banking systems. Also, the government relaxed its grip on the country's industries, closing most of the state-owned enterprises and creating a favorable environment for market practices and investments. The country's leadership focused more on improving education, healthcare and eradicating poverty. This led to an increased GDP and a high economic growth rate. In 2003 and 2004, China registered an economic growth rate of 10% and 10.0% respectively. Currently, the country has an impressive growth rate of 6.8% (Tong & McManus, 2017).
Japan
Japan was among the countries that were most affected by the Second World War. However, the Asian country experienced successful years of economic prosperity, positioning it as a major economic powerhouse. An end of the war signified Japan could no longer use the huge weapons factories that had placed it alongside other industrialized nations before the war. Hence, it focused more on converting the factories to focus more on economic development. Most of the companies resorted to borrowing huge loans from international financiers and local banks and used the funds to expand their capabilities. Companies that manufactured war vehicles and other assorted weapons began producing civilian automobiles, sewing machines, electrical appliances and so on. Japan is a leading automobile manufacturer, importing vehicles to virtually every country.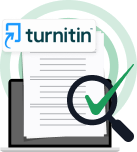 We can write
your paper for you
More so, the great destruction of Japan and devastation of its economy warranted the need rebuild it almost from scratch. As such, new management ways, innovative technologies, and trading policies were introduced. Also, the international community was greatly sympathetic to Japan. Some countries, including the United States, granted it cheap and affordable technology, raw materials and a free trading environment. Furthermore, the favorable trading conditions accorded to Japan enabled the country to adopt an export-oriented market. Japan immensely benefited, massively expanding its manufacturing program and exporting more than importing. An export-based market leads to a stronger economy since a country gains more revenue (Broocks, & Van Biesebroeck, 2017).  Through increased exporting, Japan has built a very strong economy that is highly competitive with other leading economies.
Additionally, the war had taken a toll on Japan's financial capabilities. Most of the country's private companies protested any forms of tax increases, whereas state-owned banks granted loans to prevent a state of bankruptcy. More so, through legislation, Japan formed a welfare society, where private and state-owned companies are required to employ every person. A high employment rate prompted high productivity in the country. With the majority of the Japanese population employed, the country experienced accelerated development and improved economic growth. All these factors contributed towards building a strong Japanese economy, making the country a strong economic power.
Need a
custom paper ASAP?
We can do it today.
Tailored to your instructions. 0% plagiarism.
Opportunities and Challenges of Both Japan and China in Post-World War II era
Both Japan and China faced several opportunities and challenges in rebuilding their economies in the contemporary era. For example, the destruction of the Japanese economy made countries such as America to provide free trading in their countries (Preston, 2017). This put Japan on the path to become an economic powerhouse to reckon with at the global stage. Additionally, the era provided China with an opportunity to modernize and invest heavily in infrastructure. Today, China is renowned throughout the world for its famous, cheap and quality infrastructure projects. Both countries further revised their trading policies which empowered them to attain a global status as world economic leaders.
On the other hand, both countries faced some challenges caused by the war. Japan had to start rebuilding her economy from scratch. The country had to rely on other countries for funding and technology. Moreover, the country faced a severe economic challenge that almost crumbled the country due to oil scarcity. Japan highly depended on oil to manufacture automobiles and to provide employment to millions. China also made wrong economic decisions that had a severe consequence. The decision to adopt the Soviet economic model caused the country to suffer from an acute food shortage. Prioritizing manufacturing over agriculture caused a huge economic imbalance. In any case, both countries embraced the challenges they faced and formed better policies that propelled them to their current level of economic superiority.
Essay writing service:
Excellent quality
100% Turnitin-safe
Affordable prices
Did you like this sample?
Broocks, A., & Van Biesebroeck, J. (2017). The impact of export promotion on export market entry. Journal of International Economics, 107, 19-33.
Button, M., & Mattson, K. (1999). Deliberative democracy in practice: Challenges and prospects for civic deliberation. Polity, 31(4), 609-637.
Naughton, B. (2007). The Chinese economy: Transitions and growth. MIT press.
Preston, P. W. (2017). The Historical Development Experience of East Asia: Growth, Regional Networks, and the Developmental State. In Political Cultural Developments in East Asia (pp. 41-77). Palgrave Macmillan UK.
Stiglitz, J. E., & Ocampo, J. A. (Eds.). (2008). Capital market liberalization and development. Oxford University Press on Demand.
Tong, J. T., & McManus, J. (2017). China's economic growth and future prosperity. Strategic Change, 26(3), 281-285.