There are many different sports brands in the world. However, not all of them are famous like Nike or Adidas. Nike and Adidas are the most popular and well-known brands for decades. However, these two brands are long-run rivals in the sports market. In Brook Maroon's video, she talks about "will Adidas dethrone Nike from number one brand in the sports world?" At the beginning of the video, Maroon talks about Nike's weakness these days. Since long time ago, Nike has not dropped any new design or technology to their product, and they are rereleasing same things over and over with different colorways to different types of shoes. However, Adidas has been releasing new design with technology that makes their shoes more comfortable. Also, after Adidas started working with Kanye West, who is a rapper, a fashion designer, and who moves the trend today; everyone tries to buy shoes that Kanye West wears and people started to buy fake ones. I agree with Maroon's idea that Adidas is taking over Nike. Whenever I go to the Champs, Foot Locker, or any sports store, I watch Adidas before Nike or any brands since I like their design and I know that Nike will have same shoes from last time. Therefore, Adidas is a better brand than Nike since they know the trend and what people will like.
Adidas motivation to always improve their product is traceable from its founder. Adolf Dassler He started the company with the motivation of building the best athletes shoes. With the experience of a cobbler, he had possibly had enough of the athlete's trouble with the current shoes at the moment. Adolf Dassler had a mind of an inventor on top of his passion for seeing athletes have an easy run. His experience as a shoemaker gave him the idea of what athletes want to use in the runaway truck. The idea to always improve the existing model is always the motivation behind Adidas. It is no doubt that even today, athletes prefer to use Adidas over Nike. They find a refuge in this company and in winning they take no chances. When the employees and managers at Adidas look at the company founder's memory, they remember that they must make their products the best for use. The idea appears to have evolved to other models of shoes made by Adidas. 
Need a
custom paper ASAP?
We can do it today.
Tailored to your instructions. 0% plagiarism.
Adidas innovation targeting the trend is connected to its rise to overcome Nike. The current fashion among the younger generation includes wearing shoes and clothes made purposely for exercises. The youth are wearing leisure shoes to go to school or work. In the past, this was not the case. People would wear formal clothes and shoes to work. Adidas offers a hand to the fashion trend by providing sneakers that much with the generation. Music rappers, such as Drake are popular with the pattern of wearing leisure clothes and shoes. When the younger generation tries to copy their idol musician's dress code, they end up looking for a type of shoe that meets their demands. Adidas with its level of innovation becomes the best choice. Nike misses out on this due to its lack of innovation. For a long time, they have produced a new shoe product that targets the new market. Their minor product changes cannot compete with those of Adidas.   
Adidas has, for some time now, doubled its online sales target. With almost everything these days being purchased online, Adidas has aimed to cut the time taken for their products to reach the market. Every good online retailer shops understand that it is essential to have a speed up on products bought via the internet. Adidas understands this concept well. The Chief Executive officer of Adidas Mr. Kasper Rorsted It has attributed to distribution speed as the reason it has attracted a high number of customers. Adidas ability to have enough stock for online market and its position to speed up delivery has increased its operating margin. 
The business partnership between Kanye West and Adidas has propelled the demand for Adidas products. Kanye West, who is a musician, is also a fashion trendsetter. The idea of partnering with him worked wonders for Adidas. To partner with Kanye West is a strategic idea. Theirs is not just an ordinary partnership; it is a partnership with a person, who many youths imitate in what he wears. Adidas is attracting market traffic from Kanye West fans. All this, however, comes at a cost for them. There are a lot of fake products in the market imitating Adidas brand. The counterfeit products come at a lower price, ensuring that anybody can afford them. They, therefore, serve as an alternative for those, who cannot afford to purchase original Adidas products. Another disadvantage for this partnership is that it is not a long-term in its durability. Fashion trends and the trendy music stars sponsorship are subject to changes in taste and preferences. Kanye West will not be that influential in fashion trend within the next ten or fifteen years. Other trendy stars will have emerged. Nikes takes the advantage over Adidas in such a partnership. Nikes' partnership and sponsorships focus on the long-term goals. For example, Nike's Air Jordan has existed in the market for over thirty years. 
Get
a brand-new guide
on essay writing
Everything you need to get A+ this semester!
The download will start within seconds. Good luck!
Download
Adidas has made a name for themselves as a company whose logo serves a purpose other than being a brand. The three stripes added to the shoe have a significant role. They provide stability by holding the shoe together. The stripe brings the notion that Adidas is a brand that incorporates standard technology in some aspects of their design. In the internet world where everything is scrutinized, product reviewers have applauded Adidas for this thoughtful innovation. Adidas have also used technology to their advantage in the NMD snicker shoes. The sneakers provide a cushioning innovation while still maintaining the original design of the shoe. The NMD sneakers by Adidas have emerged as the innovative type of shoe in the world. The shoe's design makes sure whoever wears it feels comfortable, a unique feeling not experienced in any other type of shoe.  
Overall, Adidas is no doubt on its way to dethroning Nike. However, it is wise for the company to focus on long-term projects of promoting its brands. They need to consider the change in taste and preferences in their future projects. The competition between the two giants should also be healthy. Adidas, in the meantime, is enjoying good favor in its product purchase. The general public appears to prefer their products due to their specific and distinctive reasons, tastes and desires. Ultimately, it is only a matter of time before Adidas becomes number one sports brand.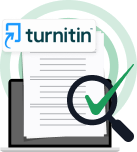 We can write
your paper for you
Did you like this sample?
Desk Trading. "Nike Vs. Adidas: The Three Stripes Is Making Gains on The Swoosh — But That Doesn'T Tell the Whole Story". Financial Post, 2017.

Howland, Daphne. "Adidas Dethrones Under Armour As No. 2 Sports Brand In US". Retail Dive, 2016.

Nice Kick. "

Is Adidas Taking The Crown From Nike??? – YouTube."

YouTube. May 13. 2016.

Thomas, Frank. "How Adidas Unlocks Human Potential Through Innovation."

Wilmot, Stephen. 2017. "Can Adidas Keep Crushing Nike?". WSJ. 

Woolf, Jake. 2015. "Is NMD The Best Adidas Sneaker Ever?". GQ.